---
Child Nutrition and Industry Summit 2016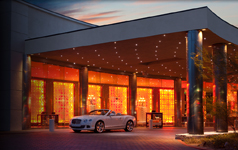 Regular Registration Deadline April 5th
Riviera Palm Springs
May 15-17, 2016
Palm Springs, CA
Hotel Reservation Cut-Off date is Monday, April 13th, or when our room block sells out, whichever comes first!
Reservations can be made by calling the Hotel Directly at: (866) 961-3785 or online by clicking here.

The Child Nutrition and Industry Summit is a time for industry members and child nutrition leaders to collaborate on topics of mutual interest with the goal to provide children with the nourishment they need to be successful in school and ultimately in society.

Child Nutrition and Industry Summit Registration


Sposorship opportunities are still available:
Interested in sponsoring the Industry Party

Installation of Officers Dinner Sponsors

---

Deadline for Submissions is April 15th
---
Food Service Directors questionnaire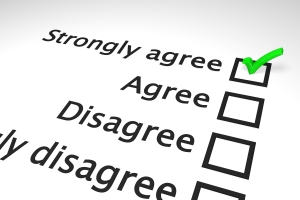 CSNA encourages you to assist Sandy Curwood, Child Nutrition Services Director from Conejo Valley Unified School District, by completing a questionnaire. She requests your participation to help identify necessary resources, training, and policies that support food safety and procurement in farm to school (F2S) programs.

Ms. Curwood is a long-time promoter of F2S and ensures our students receive quality meals. She is also an Inaugural Ambassador of the NSD Fresh, Regional, Education-Supportive Healthy Meals at Schools initiative. Ms. Curwood is a doctoral candidate at Iowa State University in the distance Hospitality Management Program and her focus is on food safety issues in produce procurement for traditional and alternative practices.

The questionnaire should take about 15 minutes to complete and must be completed by March 25, 2016. Participation is completely voluntary and all information collected will be kept confidential and anonymous. As a show of appreciation, Ms. Curwood is offering participants an opportunity to enter a drawing for a $100 gift card.

To provide your informed consent and begin the questionnaire, please visit the Iowa State University link: Click Here and follow the instructions.
---
CSNA Needs You!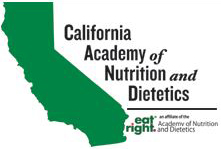 CalSNA needs volunteers to staff the California School Nutrition Association's booth at the California Dietetic Association Show in Riverside April 21-22nd.

Exhibits are open Thursday April 21st from 6pm-8pm and Friday April 22nd from 10am-2pm. Badges will allow volunteers to attend other program events (sessions) on Friday. Though we don't cover travel or hotel for this event, we do cover parking for anyone coming in to staff the booth, and this will allow you complimentary registration for Friday.

We are looking for volunteers in 2 hour shifts. Shifts are as follows:
Thursday April 21st 6-8pm
Friday April 22nd 10am-12pm
Friday April 22nd 12pm-4pm
Are you or members of your staff attending that would be willing to work the booth? OR Are any of your RD's on staff willing to work the booth? If so, please contact Jennifer LeBarre, CalSNA Marketing Chair at jennifer.lebarre@ousd.org
---
Do you have an announcement?
Please submit to STATS@calsna.org by the 1st of the month, for possible inclusion in the monthly blast. Chapters can share information on upcoming meetings or events. Please note, this is not for sales or promotional information, and the California School Nutrition Association reserves the right to limit submissions based on available space and relevance.

PO Box 11376
Burbank, CA 91510
Phone: (818) 842-3040 | Fax: (818) 843-7423
www.calsna.org | csna@emaoffice.com
You are receiving this email because you are a member of CalSNA/SNA. If you no longer wish to receive emails from us click here