Annual Conference
CSNA Annual Conference Breakout Strands
Conference Strands!
You don't want to miss out on any of this year's break-out sessions. There are over 45 sessions to choose from, arranged as seven strands. Each strand has a theme and is designed to help you get the most out of your conference attendance. For more info and a
complete list of breakouts
.
Chef's Boot Camp
is designed for entry level and site personnel. These sessions focus on the basics, including kitchen skills and practices you can use in your own kitchens. The sessions on Saturday will be offered in Spanish only.
Attendees will hear updated information about Legislation, use of Cafeteria funds, and Child Nutrition Reauthorization from the State Nutrition Services Division in
The State Update
strand. These sessions are designed for Directors, Supervisors, and those who want to learn more about the Child Nutrition Programs.
In the
Communication and Marketing Strand
you will learn how to become a community leader and network with your legislator. This strand will also offer you ideas on how to market your program and will highlight some successful marketing and promotional strategies school districts have used to enhance their programs. This strand is designed for all levels.
The Future Leaders Workshop
requires a special registration and fee. This strand is designed for those who want to take on a leadership role in their local or state chapter. Because CSNA believes in this program, CSNA is offering two scholarships per chapter for those who would like to attend. For those selected to attend this strand, you are expected to attend each session. Previously this was offered as a pre and post conference workshop. Due to the feedback we received last year, the Future Leaders Workshop is now being offered during the conference.
The
Administrative and Management Strand
is designed for supervisors and Directors. Others are welcome to attend this strand but it is definitely geared towards management.
Have you ever wondered what it takes to be a successful leader? Or maybe you want to learn more about CSNA, the benefits of the association, or how to jump start your local chapter. You will find answers to your questions in the
Leadership Development
strand. This strand is designed for all levels.
In the
Personal Wellness and Nutrition
strand, you learn how to involve students in nutrition as well as personal wellness tips you can adopt to ensure a healthier lifestyle.
You won't want to miss Sunday's sessions - they are sure to be fun! This strand is designed for all levels.
We look forward to seeing you at this year's conference in beautiful Pasadena!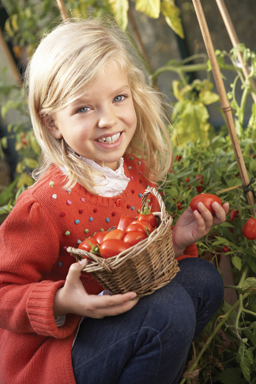 Upcoming CSNA Events
November 8-11, 2018
66th Annual Conference
Long Beach, CA
---
January 27-29, 2019
Legislation Action Conference
---
May 5-7, 2019
Child Nutrition & Industry Summit
Laguna Cliffs Mariott, CA
---