Annual Conference
60th Annual Keynote Speakers
1st Session: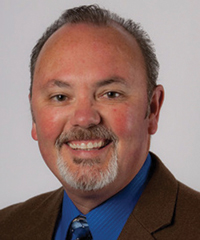 Matt Upton
""
Friday, November 09, 2012: 3:15p.m. – 4:45p.m.
Matt is the Dad to fi ve wonderful children and a husband for almost 30 years. He serves as VP of GO "Growth and Opportunities" of Bell Tasty Foods "the home of the Tasty NADA."
As a professional speaker, writer, wisdom coach, and trainer he has conducted well over 3000 presentations both throughout the United States as well internationally. His background in delivering small and large group presentations has positioned him as an authority in the area of business, personal and relationship growth.
You will be engaged by Matt's ability and humor as he shares his successes and failures in his life. His presentation skills will allow you to move forward in your life and career.
---
2nd Session: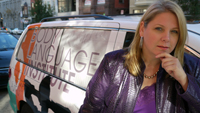 Janine Driver
"Warning! Dangerous Curves Ahead!"
Saturday, November 10, 2012: 4:00p.m. – 5:30p.m.
What would it mean to your personal and professional success if you could know what your body language reveals to others and, in turn, what others reveal to you, without uttering a single word? These discreet messages speak volumes—and the secret to understanding them lies with one charismatic expert. Stop wasting valuable time, resources and money, misled by people's words and empty promises!
If you misread others or send a non-verbal message that doesn't match your intent, deals are lost, profitability is destroyed, lives are shattered. But when you get it right, that's where money is made, reputations are born, and business grows. Make every moment you spend with others profi table!
Janine spent over fifteen-years as a federal law enforcement officer within the Department of Justice investigating bad guys, including skinheads, firearms traffickers, and fanatical survivalists. During those years, Driver became an expert at detecting people's motives through body language, and now she is the CEO of the Body Language Institute, an exclusive certification program that provides companies the fastest way to save time and make money. Get on the path to growth and profi tability by joining New York Times Best-Selling Author Janine Driver, to help you understand and unleash the power of the New Body Language. Companies like Procter and Gamble, AOL and Hard Rock International trust Janine as their expert - shouldn't you?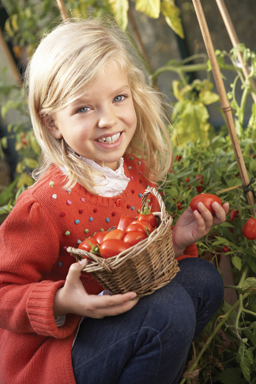 Upcoming CSNA Events
November 8-11, 2018
66th Annual Conference
Long Beach, CA
---
January 27-29, 2019
Legislation Action Conference
---
May 5-7, 2019
Child Nutrition & Industry Summit
Laguna Cliffs Mariott, CA
---