Annual Conference
CSNA Annual Conference Workshops
Plan now on attending one of the exciting pre-conference workshops designed to stimulate your mind and get you energized for the 60th Annual Conference. There will be several pre-conference workshops this year that will help you reach your goals whether they be to become a certified School Nutrition Association member, learn some tricks on how to survive the budget dilemmas that are facing your districts, or take back creative ideas on how to increase your profits and participation in your programs. Sign-up now and start your way to a successful 2013!
Pasadena City Tour
Thursday, November 8th, 2011 - 8:00 am - 4:00 pm
Cost: Members $40; Non-Members $65
Anyone watching the historic Pasadena Rose Parade is familiar with the architectural beauty of
Pasadena City College
. Join our tour, as the college's Executive Chef Ty Yu, welcomes us inside, into his beautiful kitchen. There we will enjoy breakfast and Chef R J Santana's creative pastry demonstration.
Our adventure continues to the
Sunrise Produce Company
to see their state-of-art Fresh-Cut Plant. See how your Fruits and Vegetables are brought in fresh from the fields and taken through the steps of preparation, cutting, packaging and set for distribution to you. Learn how Sunrise produces the highest level of quality products, adhering to the highest standards for Food Safety, Sanitation and Quality Assurance. Don't miss the opportunity to tour the 40,000 square foot fully refrigerated facility.
But don't forget to wear warm shoes and bring a coat!
Justin Smith, Sales Director for Utility Refrigerator (and long time Pasadena resident) will again dazzle us with tidbits of this beautiful historic city. Our day will culminate with optional dessert and beverages (no host) at one of Pasadena's fine restaurants.
Be prepared for a lot of fun, a little walking and good food!
Register Today!
Pre Conference
CDE Presents State Review of the new Guidelines
11/08 9AM - 5PM
$35 members/non-members
CDE NSD Staff
- Louise Casias, Karen King, Heather Reed, Shannan Young, Laurie Pennings, Diana Gonzalez, and Robin Carboni
Oakland USD
- Jennifer LeBarre
Enterprise USD
- Denise Olm
West Contra Costa USD
- Barbara Jellison
The California Department of Education's Nutrition Services Division will present updated information to give you a better understanding of the new regulations contained in the Healthy, Hunger-Free Kids Act of 2010. Topics will include the new federal meal standards, certification to meal pattern, new requirements for Wellness Policies, At-Risk After-School Meals, and preparing for your Administrative Review with the new requirements. This day-long workshops will provide you with valuable information and help you to adapt to the changes. Lunch is included in workshop fee.
Measuring Success with Standardized Recipes.
- presented by the National Food Service Management Institute - 11/08 10AM -12PM
$35 members; $60 non members
Benefits of developing and using standardized recipes. Standardized recipes are essential to quality, safe food production. Come learn how to apply this to your operation from Joan Williams, an NFSMI trainer with 27 years of experience in a large school district in Georgia. She will cover components of Standardized Recipes, how to evaluate, and when adjustments are needed.
Practical Skills for Preparing Quality Meals
- presented by the National Food Service Management Institute - 11/08 1PM -4PM
$35 members;$60 non members
Designed to help child nutrition professionals prepare and serve safe, quality meals.
This basic skills class will be a "hands-on" course conducted at the Le Cordon Bleu College of Culinary Arts in Pasadena. The National Food Service Management Institute is graciously supplying two instructors for this course. Joan Williams, an NFSMI trainer from Georgia, will be assisted by a consulting chef to offer this training as a combination of lecture and practice. This workshop will include planning food for Just-In-Time service, organizing equipment and ingredients, and using the right culinary techniques to deliver a quality product. You will have the opportunity to practice knife skills, portion sizing, and presentation skills.
SNS Exam
12pm - 4pm Register with SNA.
Click here
for more info
(Check in by 12:30, exam begins at 1pm.)
Click here
to download the SNS Credentialing Handbook with complete details and application. Must be completed and sent to SNA no later than Thursday October 18th.
$190 for members; $285 for non-members
---
Fitness FUNdraiser
on Saturday November 11, 7:00am - 8:00 A.M.
Free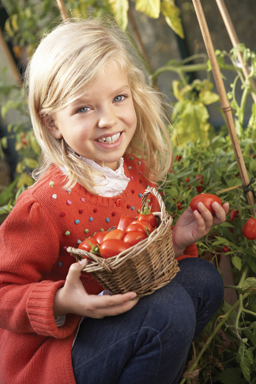 Upcoming CSNA Events
November 8-11, 2018
66th Annual Conference
Long Beach, CA
---
January 27-29, 2019
Legislation Action Conference
---
May 5-7, 2019
Child Nutrition & Industry Summit
Laguna Cliffs Mariott, CA
---