Annual Conference
CSNA Annual Conference Workshops
Plan now on attending one of the exciting pre-conference workshops designed to stimulate your mind and get you energized for the 61st Annual Conference. There will be several pre-conference workshops this year that will help you reach your goals whether they be to become a certified School Nutrition Association member, learn some tricks on how to survive the budget dilemmas that are facing your districts, or take back creative ideas on how to increase your profits and participation in your programs. Sign-up now and start your way to a successful 2014!
Palm Srings Tour
Thursday, November 14th, 2013 - 8:00am; Registration 7:45am
Cost: Members $40; Non-Members $40
Join our conference pre tour, on November 14, 2013 as we visit the NEW Palm Springs Unified Nutrition Services Central Kitchen. This facility prepares over 25,000 students lunches and 15,000 breakfasts. The warehouse staff delivers the freshly prepared meals to 26 school sites. Your morning tours will include a healthy breakfast in the Restaurant area of the Central Kitchen.

Our adventure continues on to the Palm Springs Aerial Tramway. Once aboard the World's Largest Rotating Tramcar, you will experience a breathtaking journey up the sheer cliffs of Chino Canyon. Begin the 10 minute ride at the Valley Station – elevation 2,643 ft. and end at the Mountain Station – elevation 8,516 ft.
At the Mountain Station enjoy viewpoints, cocktail lounge, gift shop, Natural History Museum and two documentary style movies about the Palm Springs Aerial Tramway and the Mount San Jacinto State Park.
Lunch is on your own, you may dine at one of the two restaurants – it is a one of a kind experience.
Elevations Restaurant
offers fine dining, while the
Top of the Tram
Restaurant offers an affordable cafeteria-style alternative.
Don't forget to wear your walking shoes & jacket! It's nearly 40 degrees cooler at the top.
Palm Springs Unified School District Central Kitchen tour begins at 8:30 AM from the Convention Center
Next stop is the Aerial Tramway
$40.00 per person
Register Today!
Pre Conference
CDE Presents State Review of the new Guidelines covering "Cafeteria Funds and the new Administrative Review process."
11/14 9AM - 5PM
$35 members/non-members
| | |
| --- | --- |
| Check-in | 8:45–9:30 a.m. |
| Cafeteria Funds | 9:30 a.m. –12:30 p.m.* |
| Lunch | 12:30–1:15 p.m. |
| New AR Process | 1:15–4:30 p.m.* |
| Closing | 4:30–5:00 p.m. |
*we will incorporate a morning and afternoon break
Presenters and Topics Pending
This day-long workshops will provide you with valuable information and help you to adapt to the changes. Lunch is included in workshop fee.
---
The Center for Ecoliteracy Presents "Celebrating California Food & Cultures"
11/14 9AM - 5PM
As part of its
California Food for California Kids
™ initiative, the
Center for Ecoliteracy
invites you to a dynamic and delicious day of cooking, learning, and inspiration for school food service leaders.
"Celebrating California Food and Cultures" marks the third annual statewide gathering of food service innovators to be convened by the Center.
According to Zenobia Barlow, executive director of the Center for Ecoliteracy, "When our schools offer California children healthy food grown in California, we help them to learn and grow. At the same time, we help to revitalize our state's economy, reactivate regional food systems, and create living wage jobs - frequently for people who reflect the very diversity of our student populations - while preserving precious resources of land and water."
With a special focus on food as an expression of California's diverse cultural heritage, the day will offer opportunities to participate in hands-on cooking, explore best practices with award-winning innovators, and engage in interactive teaching and learning.
The conference will also feature:
Speakers including USDA Undersecretary for Food & Nutrition Janey Thorton and Bob Knight, a third-generation farmer who leads a farmers' cooperative that provides produce to school programs across southern California.
A special presentation by the California Alliance of Traditional Arts.
An introduction to the Center's dynamic 6-5-4 School Lunch Matrix, based on six dishes students know and love, five ethnic flavor profiles, and four seasons.
Strategies for making the case for healthy school food with local decision makers and stakeholders.
There is no cost to participants, thanks to generous support from the TomKat Charitable Trust, The California Endowment, and the Center for Ecoliteracy.
For representatives of California public school districts, travel reimbursement and lodging for one night are available on a limited basis, upon request, to support districts which do not have travel funds available. To inquire,
please visit here >
.
---
SNS Exam
12:30pm - 5pm Register with SNA.
Click here
for more info
(Check in by 12:30, exam begins at 1pm.)
Click here
to download the SNS Credentialing Handbook with complete details and application. Must be completed and sent to SNA no later than Thursday October 18th.
$190 for members; $285 for non-members
---
Gear Up Workout
on Saturday November 14, 7:00am - 8:00 A.M.
Free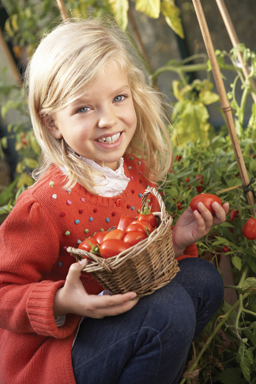 Upcoming CSNA Events
November 8-11, 2018
66th Annual Conference
Long Beach, CA
---
January 27-29, 2019
Legislation Action Conference
---
May 5-7, 2019
Child Nutrition & Industry Summit
Laguna Cliffs Mariott, CA
---