Annual Conference
CSNA Annual Conference Workshops
Plan now on attending one of the exciting pre-conference workshops designed to stimulate your mind and get you energized for the 63rd Annual Conference. There will be several pre-conference workshops this year that will help you reach your goals whether they be to become a certified School Nutrition Association member, learn some tricks on how to survive the budget dilemmas that are facing your districts, or take back creative ideas on how to increase your profits and participation in your programs. Sign-up now and start your way to a successful 2016!
Thursday, November 5th, 2015
Ontario Tour
9am - 2pm (Meet by 8:45am at Northeast drop off of convention center. Bus leaves promptly at 9am)
$15 members or non members
The 2015 Conference Pre-Tour will begin with a tour of Leabo Foods Distribution, Inc. Leabo Foods was founded in 1989 by Ed Leabo and has been in business for over 25 years. David Preuss (President and CEO of Leabo Foods) purchased the company in 2006 and has directed the company's growth over the past five years. Leabo foods will be providing transportation for the tour.
The second leg of our tour will be Goldstar Foods. Goldstar Foods has been serving school districts since 1978. The Goldstar team is now led by Sean Leer, CEO. Goldstar Foods will provide lunch for participants. You must be pre-registered to attend this tour.
---
Foundations for Training Excellence (NFSMI)
8AM to 5PM
CSNA members $35; Non-members $50
The Foundations for Training Excellence seminar is part of an ongoing effort to develop and support a national network of trainers by NFSMI. The ultimate goal of all NFSMI training is the continuous improvement of child nutrition programs. The intended audience of this seminar is anyone who wishes to become a more effective trainer. This seminar is intended to assist participants in assessing the current level of skill they already possess and to encourage further professional development. It will also give the participants tools and resources they can take back to their workplaces to use immediately.
Topics to be covered will be:
Identify personal strengths and gaps in training skills
Apply the principals of adult learners and types of intelligences to effective training in school nutrition programs
Utilize a variety of NFSMI tools, tips and resources to improve the effectiveness of training techniques in

Planning training sessions
Choosing ice breakers and other activities
Delivering instructional materials
Managing group interactions
---
State Day
8:30am – 5pm
Cost is $35 members or non-members
Eat Well and Prosper: Boldly Serving Healthy Meals starts with strategic procurement planning and laser precision understanding of the requirements. With this foundation, you are ready to embark upon quality healthy meals for your students! This year, you are cordially invited to join the Nutrition Services Division Procurement and Successful FRESHMeals Teams for a training voyage. We will safely navigate you through the fundamental components of procurement, overall contract, and the role of State and Federal laws and regulations. You will then beam up best practices in school meals, providing opportunities to hear, learn, and share successful strategies that support increased meal participating, recipe development, and menu planning. Come and join us for this exploration into procurement and menu development!
Procurement – SFSCU (School Food Service Contracts Unit)
Ambassadors/Team Up for Success – ENPU (Education & Nutrition Policy Unit)
---
SNS Exam
12:30pm - 5pm Register with SNA.
Click here
for more info
(Check in by 12:30, exam begins at 1pm.)
Click here
to download the SNS Credentialing Handbook with complete details and application. Must be completed and sent to SNA no later than Thursday October 18th.
$210 for members; $305 for non-members
Saturday, November 7th, 2015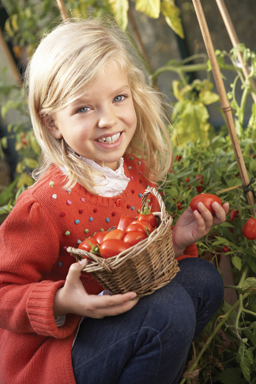 Upcoming CSNA Events
November 8-11, 2018
66th Annual Conference
Long Beach, CA
---
January 27-29, 2019
Legislation Action Conference
---
May 5-7, 2019
Child Nutrition & Industry Summit
Laguna Cliffs Mariott, CA
---