Annual Conference
CSNA Annual Conference Workshops
Plan now on attending one of the exciting pre-conference workshops designed to stimulate your mind and get you energized for the 64th Annual Conference. There will be several pre-conference workshops this year that will help you reach your goals whether they be to become a certified School Nutrition Association member, learn some tricks on how to survive the budget dilemmas that are facing your districts, or take back creative ideas on how to increase your profits and participation in your programs. Sign-up now and start your way to a successful 2017!
Thursday, November 10th, 2016
Local Tour
8am - 3:30pm (Meet by 7:45am Bus leaves promptly at 8am)
$15 members or non members
Tour Outstanding Facilities in Anaheim!
The Pre-Conference Tours at CSNA's Annual Conference have become one of the most talked about events for those that get a chance to take part and if you have not yet planned to join in the fun in 2016, you're gonna want to reserve your spot on the bus! This year, the tour will take us to A&;R Food Distributors, Ardella's and not just one, but TWO Cambro facilities! Buses will pick up at the Marriott at 8 AM sharp and be back to the hotel at about 3:30 PM. Lunch will be provided. Sign up today and join in the fun!
---
Managing Food Allergies in School Nutrition Programs
9AM to 4PM
CSNA members $35; Non-members $50
The Managing Food Allergies in School Nutrition Programs training is for school nutrition professionals to learn how to accommodate students with food allergies. It includes an overview of food allergies, reading and managing food labels, accommodating students with food-related disabilities, avoiding cross contact, and promoting food allergy management in schools.
---
CDE State Date: Full Day Session
8:30am – 5pm
Cost is $35 members or non-members
Back by popular demand is the 2017 CDE State Day workshop. This year's State Day is designed to put you in the procurement groove! Whether planning menus for 500 or 500,000, all school nutrition professionals are involved in procurement so we encourage you to attend this interactive workshop, to hear from your colleagues about best procurement practices and learn more from CDE staff about the required components that comply with the State and Federal procurement standards. Be hip and get ready to get your procurement groove on!
---
SNS Exam
12:30pm - 5pm Register with SNA.
Click here
for more info
(Check in by 12:30, exam begins at 1pm.)
Click here
to download the SNS Credentialing Handbook with complete details and application. Must be completed and sent to SNA no later than Thursday October 18th.
$210 for members; $305 for non-members
Saturday, November 12th, 2016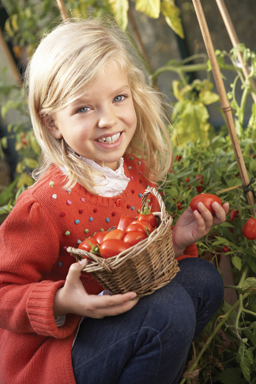 Upcoming CSNA Events
November 8-11, 2018
66th Annual Conference
Long Beach, CA
---
January 27-29, 2019
Legislation Action Conference
---
May 5-7, 2019
Child Nutrition & Industry Summit
Laguna Cliffs Mariott, CA
---