Annual Conference
Conference Session
"If You Dream it, We Can Build it...How to design your perfect new or existing kitchen"Key Areas
: Administration & Leadership Development
Session
: Session G - Sunday November 11, 2018: 9:15 a.m. - 10:15 a.m. -
301
Speaker(s)
:
Gayle Swain
-
Manager Non Commercial Markets
, Cambro Manufacturing
Gina Fero
-
K-12 equipment and supplies specialist
, The Fischer Group
Gina M. Brinegar, CFSP
-
Managing Principal
, Webb Foodservice Design
Objectives
: Learn how to Specify and buy kitchen equipment that you want
Learn how to maximize existing equipment to meet your production needs
Learn how to incorporate new products and ideas into your design process
Description
: Learn how to manage a successful new design or renovation project and turn your vision into a reality! Hear how to navigate through the design and budgeting process, set project goals, and incorporate your vision. You will hear how to incorporate product specifications and know how to hold the spec in order to secure the right product when working with purchasing. Other topics will include energy efficiency, what is an equal, supporting CA companies, and how you can have your kitchen live beyond your tenure, and add flexibility to future demands.
Speaker Bio(s):
---
Gayle Swain
-
Manager Non Commercial Markets
Cambro Manufacturing
Gayle has over 25 years experience in the foodservice equipment and supplies industry and is the National Manager for Non Commercial markets for Cambro. In her current position, she oversees sales for the US government, the college and university market, K through 12 schools and the correctional segment. She is responsible for promoting growth and awareness of Cambro products within her markets through sales training, marketing programs, new product development, and interfacing with customers in the field. Gayle is Serv Safe certified, and has presented many training seminars to her customers on food safety, food transport and storage, and has been very involved in helping to get the "Let's Move Salad Bars to Schools Program" launched and visible to the school market.
---
Gina Fero
-
K-12 equipment and supplies specialist
The Fischer Group
1992-2006 the Preferred Marketing Group
2007- present The Fischer Group
Gina focuses on selling equipment, Smallwares and supplies to k-12 schools. She is also in charge of public bids, central kitchens, new construction and replacement equipment purchasing experience. Gina works directly with school districts and distributors/dealers and food service consultants.
---
Gina M. Brinegar, CFSP
-
Managing Principal
Webb Foodservice Design
Gina Brinegar, as Managing Principal, is focused on the strategic growth and direction of Webb Culinary Design, as well as its daily operations. Over 20 years with Webb has given Gina the depth of experience and unique insight necessary to provide the seamless process that clients have come to expect. Through her keen oversight of details and processes, Webb has earned a reputation of dependability, efficiency and accuracy, while creating award-winning culinary inspired designs in the commercial foodservice segment.
In addition to a strong business management background and education in marketing, Gina draws from over 10 years of visual merchandising experience to support her understanding and ability to communicate the importance of the connection between an inviting culinary environment and increased sales. Gina understands not only how clients do business, but is directly involved with overseeing in-house production and the cost estimating team, aligning the strengths of Webb Culinary Design with clients' goals.
Gina's strength is in her ability to create and develop sustainable, positive relationships, both in-house and out-of-house. In addition to attracting, maintaining, and developing a diverse mix of talented individuals, Gina thrives on creating a seamless experience through respect, clear communication and transparency.
---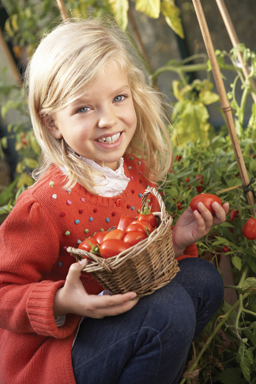 Upcoming CSNA Events
November 8-11, 2018
66th Annual Conference
Long Beach, CA
---
January 27-29, 2019
Legislation Action Conference
---
May 5-7, 2019
Child Nutrition & Industry Summit
Laguna Cliffs Mariott, CA
---