Annual Conference
Conference Session
"The Melting Pot of Your Cafeteria"Key Areas
: Marketing
Session
: Session F - Sunday November 12, 2017: 8:00 a.m. - 9:15 a.m. -
Platinum 1
Speaker(s)
:
Jaren Scott
-
Marketing Specialist
, Cybersoft PrimeroEdge
Anna Apoian, RD, MDA, SNS (invited, confirmation pending)
-
Director of Nutrition Services
, Hawthorne School District
Objectives
:
Identify and define market segments
Tailor effective messaging
Understand and correctly utilize the different communication mediums
Description
: With constant evolution of your cafeteria's demographic, are you marketing your message effectively? Join this session to define the cultural makeup of your audience and how to navigate the delicate differences of intercultural communication. Learn how to build an effective marketing and communication strategy custom-tailored to serve your unique audience. Take home the tools necessary to deliver unified messaging across multiple cultural, communication and language barriers to prevent your cafeteria's melting pot from boiling over.
Speaker Bio(s):
---
Jaren Scott
-
Marketing Specialist
Cybersoft PrimeroEdge
Throughout his career, Jaren has been consulting, designing, developing and managing multi-channel/cultural marketing platforms for both public and private businesses, government entities, and educational institutions internationally. During this time Jaren has evolved along with ever-changing marketing demographics, strategies and technologies. He specializes in carefully-crafting and adapting strategies to deliver consistent messaging across diverse cultural, generational, linguistic, political and socioeconomic channels. As a recent San Diegan, Jaren has gained additional experience bridging communication gaps by supporting multiple bi-national joint efforts affecting the San Diego-Tijuana Metropolitan Area and previous owned an English-language marketing company in Guadalajara, Mexico, where he also completed the bulk of his undergraduate studies.
---
Anna Apoian, RD, MDA, SNS (invited, confirmation pending)
-
Director of Nutrition Services
Hawthorne School District
Anna is an experienced public speaker (10+ years!) with a focus on motivating, and training audience members. She is a registered dietitian and a director of a successful nutrition service program. Anna earned her masters in public administration, registered dietitian, and SNS certification. She is a recipient of the national FAME award and has received a Congressional Recognition by U.S. Representative Judy Chu.
Anna gladly served on Southern California School Nutrition Association Executive Boards over the years and also at the State level. Her service has given her the opportunity to gain a wealth of experience and she has been influenced by many wonderfully accomplished people.
Anna's past experience also includes time as a clinical dietitian specializing in type 2 diabetes, heart disease, and weight loss. On the creative side, she was a freelance writer for Weider Publications well before the age of blogs and continues public speaking today!
---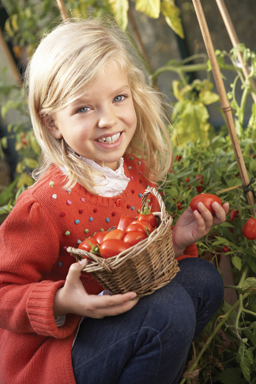 Upcoming CSNA Events
November 8-11, 2018
66th Annual Conference
Long Beach, CA
---
January 27-29, 2019
Legislation Action Conference
---
May 5-7, 2019
Child Nutrition & Industry Summit
Laguna Cliffs Mariott, CA
---