Annual Conference
Conference Session
"Impact of Mindful Eating Activities Among Elementary School Children and their Families"Key Areas
: Nutrition
Session
: Session D - Saturday November 10, 2018: 1:30 p.m. - 2:30 p.m. -
311/312
Speaker(s)
:
Joan Giampaoli, PhD, RDN
-
Associate Professor
, California State University, Chico
Objectives
: By the end of the session, participants will :1) be able to state what is mindful eating 2) be able to describe ways mindful eating practice can foster healthy food-related behaviors among elementary school children and their families, and3) be able to list at least three strategies for promoting mindful eating practice in their schools
Description
: The high prevalence of obesity and its harmful health effects early in life is of national concern. Mindful eating has become a focus for addressing the prevalence of obesity. Mindful eating approaches encourage paying attention on purpose to body sensations, thoughts, and emotions related to food and eating. A study to examine the impact of mindful eating was conducted among third through fifth grade students and their parents from two-low income elementary schools in northern California. The study included two parent workshops, six monthly in-class mindful eating lessons and activities, and mindful eating activities to complete at home. Students who participated in the mindful eating activities had less intense food cravings and an increased awareness of their food choices. Fruit consumption also increased among students. Parents stated children helped prepare family meals more often. Parents also provided less salty snacks at home. This study had a positive impact on some food-related behaviors among elementary school-aged students and their parents.
Speaker Bio(s):
---
Joan Giampaoli, PhD, RDN
-
Associate Professor
California State University, Chico
same as other submission
---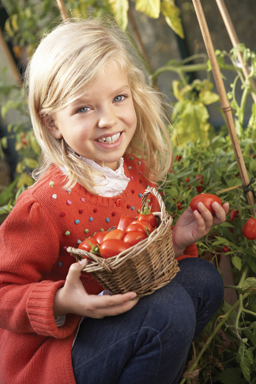 Upcoming CSNA Events
November 8-11, 2018
66th Annual Conference
Long Beach, CA
---
January 27-29, 2019
Legislation Action Conference
---
May 5-7, 2019
Child Nutrition & Industry Summit
Laguna Cliffs Mariott, CA
---