Annual Conference
Conference Session
"The CA Farm to School Network: Strategies for Farm to Cafeteria Success!"Key Areas
: Operations
Session
: Session D - -
Platinum 7
Speaker(s)
:
Ben Thomas
-
Procurement Specialist
, Community Alliance with Family Farmers
Objectives
: We expect that participants will take away 4 strategies for maximizing local produce purchasing and will leave with language to include in future produce contract Requests for Proposals (RFPs). The four strategies will include direct purchases for promotional events, such as Food and Earth days, seasonal informal contract opportunities directly with growers, how to work with current distributor partners, and the four steps to developing an RFP with local preference language. We will go through an interactive process of developing each schools local objective, definition, scoring criteria, and evaluation questions, that can then be used in future RFPs. In each case, we will demystify USDA regulations and demonstrate corresponding case studies for each strategy from California schools that we support. Audience members will leave with a variety of California Farm to School Network and Community Alliance with Family Farmer resources to guide them through each strategy.
If possible, I would like to add one or two school Food Service Director to help lead this workshop and can expand this panel as much as needed.
Description
: Come to this participatory session and learn about initiatives and resources available through the CA Farm to School Network. New to Farm to School? See what others have done to increase local purchasing, market local food, and link nutrition education to create successful programs. Are you as seasoned Farm to School district? Come share your successes with others. Join the team from the Community Alliance with Family Farmers to discuss best practices in working with distributors, micro- and informal direct purchases, and the language you need to include local produce in your next contract Request for Proposals (RFPs). One participant will go home with free conference pass to the 2017 CA Farm to School Conference!
Speaker Bio(s):
---
Ben Thomas
-
Procurement Specialist
Community Alliance with Family Farmers
Ben Thomas is the Procurement Specialist at Community Alliance with Family Farmers and the Bay Area Regional Lead for the CA Farm to School Network. Ben currently runs several produce purchasing collaboratives with hospitals and schools and has facilitated over $600,000 in sales between institutions and small and mid-sized farmers.
---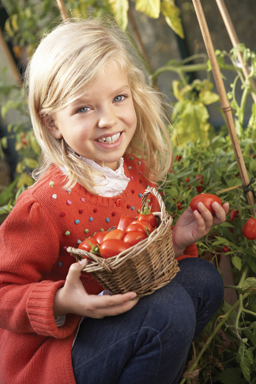 Upcoming CSNA Events
October 29-November 1, 2020
68th Annual Conference
Virtual, CA
---
November 11-14, 2021
69th Annual Conference
Sacramento, CA
---