Annual Conference
Conference Session
"How Are You Valuing Your Commodities?"Key Areas
: Nutrition
Session
: Session E - Saturday November 10, 2018: 2:45 p.m. - 3:45 p.m. -
311/312
Speaker(s)
:
Cheyenne Meyer
-
Content Specialist
, PrimeroEdge
Joe Cook
-
Chairman
, PINCO
Objectives
: Participants will leave with an understanding of the meaning and value of USDA Foods, tips and strategies for effective forecasting and planning, and ways to improve communication with their State agency.
Description
: Join this session to learn how to change the way you view USDA Foods, or "commodities". Discover effective forecasting strategies based on your program's menu planning to get the best out of your PAL account. You'll also learn how to improve your communication with the State agency to boost efficiency in commodity requests, recalls, complaints and PAL usage.
Speaker Bio(s):
---
Cheyenne Meyer
-
Content Specialist
PrimeroEdge
Cheyenne Meyer is a Content Specialist at PrimeroEdge, a provider of school nutrition software solutions based in Houston, Texas. Cheyenne received her Bachelor's in Mass Communication from Southern Arkansas University, and her Master's in Strategic Communication from Texas State University. Cheyenne has been in the child nutrition industry since February of 2016, and has delivered presentations on Communication and Marketing at the state SNA conferences for Tennessee, Alaska, Washington, Texas, Pennsylvania, Indiana and Minnesota.
---
Joe Cook
-
Chairman
PINCO
Joe Cook is a chairman of PINCO, the Partners in Nutrition Co-Operative, and oversees the operation and management services of California's only self-managed purchasing group of USDA Foods. Joe also serves as the Director of Food Services for the Antelope Valley Union High School District, which serves as the lead agency for the cooperative - yes, both jobs. Before coming to Antelope Valley and PINCO, Joe served as the Director of Child Nutrition for the Conejo Valley USD for 12 years. Joe earned his degree in Public Administration from the University of Alabama (roll tide!). He prides himself on gaining further education and experience every day in USDA Food Management and NSLP sponsorship through his active involvement with the American Commodity Distrib
---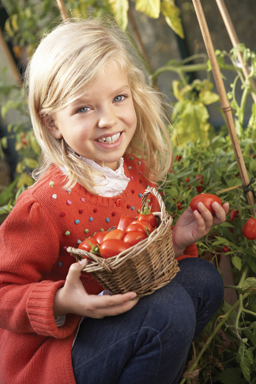 Upcoming CSNA Events
November 8-11, 2018
66th Annual Conference
Long Beach, CA
---
January 27-29, 2019
Legislation Action Conference
---
May 5-7, 2019
Child Nutrition & Industry Summit
Laguna Cliffs Mariott, CA
---