Annual Conference
Conference Session
"Help! Who Do I Call?"Key Areas
: Operations
Session
: Session E - Saturday November 11, 2017: 2:45 p.m. - 3:45 p.m. -
Platinum 7
Speaker(s)
:
Jeremy Carver
-
Project Manager
, Webb Foodservice Design
Steve Ducolon
-
Sales Representative/Manufacturers Rep
, Lund-Iorio
Slade Johnson
-
Principal
, Pinnacle Design Group
Objectives
: Know which key partners you can reach out to for assistance when you are faced with Health Department, DSA, facility infrastructure & modernization issues as well as food safety & avoiding employee injuries.
Description
: The Health Department is writing you up. Your facility is showing its age. Your student numbers have grown, but your facility has not. It is time for a modernization, equipment replacement or an addition. Lets discuss navigating Plan Check with not only Health Department, but also DSA. Who are some of the players you need involved and how can they help you and your facility not only make the Health Department smile, but also the kids you feed.
Speaker Bio(s):
---
Jeremy Carver
-
Project Manager
Webb Foodservice Design
Jeremy Carver, Project Manager for Webb Foodservice Design, is responsible for designing and managing projects through their entire cycle and has successfully completed various projects from cafes through large central kitchens.
In addition to over eleven years of design and project management experience in the foodservice industry, Jeremy is a highly qualified Project Manager and a specialist in preparing complex designs and drawings. His attention to detail and extensive experience working with foodservice drafting, specification writing, and budgeting result in projects that exceed clients' expectations by delivering exceptional cost and operational efficiencies.
---
Steve Ducolon
-
Sales Representative/Manufacturers Rep
Lund-Iorio
Steve has been a sales representative in the foodservice industry for over 17 years and has been extremely involved with CSNA. His passion is assisting foodservice directors in gaining efficiencies for facilities.
---
Slade Johnson
-
Principal
Pinnacle Design Group
Slade Johnson is a Principal with Pinnacle Design Group. In his role, Mr. Johnson is responsible for the complete delivery of the project from concept through occupancy. Pinnacle Design Group's Principals are intimately involved in all stages of project delivery and actively participate with both the Pinnacle Design Group Project Team and the consulting engineering disciplines. Mr. Johnson is also responsible for overseeing and updating the Project Budget, Schedule, and Scope. PDG Principals will be the first line of communication between the Client and the firm. The Principal will oversee the composition of all important written communication on your project. As a licensed architect, they have an enhanced focus o code-compliance and agency coordination/processing.
---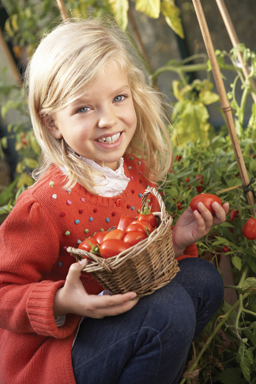 Upcoming CSNA Events
November 8-11, 2018
66th Annual Conference
Long Beach, CA
---
January 27-29, 2019
Legislation Action Conference
---
May 5-7, 2019
Child Nutrition & Industry Summit
Laguna Cliffs Mariott, CA
---