Annual Conference
Conference Session
"School Meals: Getting the Word Out"Key Areas
: Communications/Marketing
Session
: Session B - Friday November 9, 2018: 9:15 a.m. - 10:15 a.m. -
104B
Speaker(s)
:
Robin McNulty
-
Senior Program Manager, School Meals
, San Diego Hunger Coalition
Objectives
: Attendees will gain new ideas on how they can utilize the resources of anti-hunger organizations in their community to outreach to parents and students to increase participation in their school meal programs; connect families to additional food resources, and learn about how school resource hubs have helped nutrition services departments boost their participation and reimbursements.
Description
: San Diego Hunger Coalition believes that school meals is the one of the most effective ways to end child hunger, and recognizes the immense effort that goes into making school meals a delicious and healthy option for students. We also recognize that many parents and others in the community may not have an updated view of school meal programs, which may lead to a lack of participation. We will present a case study from an awareness campaign we are piloting over the summer, in partnership with the San Diego Unified School District, to increase participation at select summer meal sites in the southeastern San Diego region, which was designated as a food desert by the USDA in 2013. We will discuss what worked and what didn't.
We will also take a look at how we have worked to integrate CalFresh outreach into various sites and how nutrition services departments can mobilize community-based organizations to connect families to this resource. The discussion will also include an overview on how one resource hub model in San Diego has benefited a school meals program. Attendees will receive a list of community-based organizations in California that are involved in anti-hunger work and could serve as potential partners.
Speaker Bio(s):
---
Robin McNulty
-
Senior Program Manager, School Meals
San Diego Hunger Coalition
Robin McNulty, MPH, is an expert in the field of school nutrition. For the past twenty years she has worked with local and state school nutrition departments and has been a passionate advocate of children and ending food insecurity in every family. For the past 10 years, Robin was the Director of Nutrition Services for the Lemon Grove School District (LGSD), and founder and chair of the District's Health and Wellness Council. Her accomplishments at LGSD include successfully leading implementation of Breakfast in the Classroom at seven schools (preschool through 8th grade), which increased school breakfast participation from 25% to 85%. She also expanded the annual summer meals program to locations where children and families visit; such as the library, local parks, child care centers, YMCA summer camp, WIC and HHSA offices. This strategy provided more than 30,000 meals each summer to children 18 years and younger. Robin was an innovator and one of the first nutrition service directors to remove chocolate milk and sports drinks from the school meal service. Even with the removal of the high sugar and non-nutritional foods, Robin maintained a fiscally solvent department. As one of her final projects, she took part in the design and build of the $1 million dollar LGSD Central Kitchen.
Recognized by Kaiser Permanente as a critical thinker who inspires people to change physical environments to make healthy choices available to everyone, Robin received Kaiser's Healthy Eating Active Living (HEAL) School Leader Award in November 2014. Robin holds a master's degree of public health from the Graduate School of Public Health at San Diego State University and a bachelor's in nutritional and exercise sciences from San Diego State University. Robin and her husband, Robert, and two dogs reside in La Mesa. They have four grown children and six grandsons.
---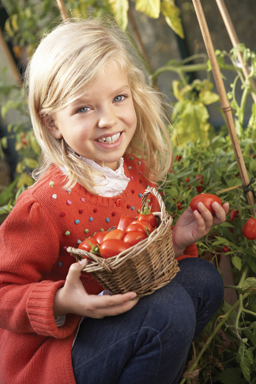 Upcoming CSNA Events
November 8-11, 2018
66th Annual Conference
Long Beach, CA
---
January 27-29, 2019
Legislation Action Conference
---
May 5-7, 2019
Child Nutrition & Industry Summit
Laguna Cliffs Mariott, CA
---