Annual Conference
Conference Session
"How Safe is Your Produce?"Key Areas
: Operations
Session
: Session B - Friday November 9, 2018: 9:15 a.m. - 10:15 a.m. -
304/305
Speaker(s)
:
Mareya Ibrahim
-
Owner
, Grow Green Industries
Stacy Sagowitz,
, School Nutrition Services (SNS)
Objectives
: Address the system of cleaning, cutting and serving fresh produce. Review common pathogens in Produce and how to handle produce safely.
Description
: Efficient, effective methods of cleaning, cutting and serving fresh produce utilizing existing facilities and equipment.
Speaker Bio(s):
---
Mareya Ibrahim
-
Owner
Grow Green Industries
Mareya Ibrahim is an award-winning entrepreneur, chef, author and inventor. She is the founder and CEO of Grow Green Industries, Inc. creators of patented, plant-based organic and Kosher solutions formulated to enhance food safety practices and extend produce shelf life under the brands eatCleaner®, eatSafe™ and eatFresh™.
As a nationally recognized expert on food safety and eating clean, she has been a featured speaker for the Network for a Healthy California, the Los Angeles Green Festival, the California School Nutrition Association and the California Fit Expo. She has also been featured in top media outlets, including oprah.com, The Huffington Post, Parents Magazine, Sunset Magazine, The New York Times, Epoch Times, INC Magazine, NBC's Today in LA and The Daily Buzz and is a regular guest on several news shows, KTLA, Fox 5 and San Diego 6.
Her goal is to help families come to the table to enjoy cleaner, safer meals. She is one of the signature 'Daniel Plan' Chefs and created the meal plans for the NY Times bestseller written by Dr. Rick Warren, Dr. Mark Hyman and Dr. Daniel Amen. She is a featured chef on the Emmy-nominated cooking show "Recipe Rehab' and is a fit lifestyle expert for eHow.com, Livestrong.com and San Diego Channel 6 News. Her book "The Clean Eating Handbook" was released in May 2013 and is being touted as the 'go-to' guide for anyone looking to eat cleaner and get leaner. Her column, "The Fit Foodie", appears in Edible Orange County Magazine.
Mareya was a finalist for Inc. Magazine's Newpreneur of the Year 2010 and is the winner of the Disney iParenting Award and the World's Best Technology Gold Prize. She is also the recipient of the 2013 Women Making a Difference Award for demonstrating extraordinary dedication and contributions to health and well-being, a designation awarded by California Senator Lou Correa. Mareya has health coached thousands on eating cleaner and adopting a fit lifestyle. She is certified in AFAA group exercise instruction and holistic nutrition.
---
Stacy Sagowitz,
School Nutrition Services (SNS)
SNS was founded in the Spring of 2000 by Stacy Sagowitz, a leader in the school food service industry with over 20 years experience. In the first 10 years of her career, Ms. Sagowitz served as School Food Service Director for the Hayward USD and the Ravenswood City School District, both in California, and as a dietetic intern with the Milwaukee Public Schools, Wisconsin, where she earned her credential of Registered Dietitian (R.D.). During this time she earned an M.B.A. degree from San Francisco State University with a dual major in operations management and marketing.
Her sales experience began with Lang Manufacturing and she was instrumental in developing their sales of commercial cooking equipment with K-12 school districts across the country. Prior to founding SNS, Ms. Sagowitz was the manager of School Sales and Marketing for FoodSalesWest, a prominent food service brokerage firm in Southern California. During her more than 10 years with them, she has touched upon all facets of the brokerage business, but more importantly, consistently increased the sales of the school market segment in each of those 10 years. Her experiences range from working with the largest of school districts, New York City, Los Angeles and San Diego USD's; launching USDA commodity reprocessing contracts with many manufacturers; developing sales plans for manufacturers; and developing marketing promotions for manufacturers as well as for school districts. Ms. Sagowitz is no stranger to the professional organizations of school food service. She has served on SNA committees, including the nutrition committee; as chairperson of the Industry Marketing Advisory committee, and as co-chair of SNA's Annual Industry Seminar, held in San Francisco, 1998. On the state level, she has served as president of the Northern California School Food Service Association, and as Industry Advisor for both the California School Food Service Association and the Southern California School Food Service Association. Stacy Sagowitz is one of the few industry members of SNA to have earned the credential of School Food Nutrition Specialist (S.N.S) upon its charter offering in 1998. She is also a certified ServSafe® Instructor and Proctor, and has trained 1000's of School Food Service Professionals across the country. At the 2014 SNA ANC .in Boston, Stacy was named Industry member of the Year
---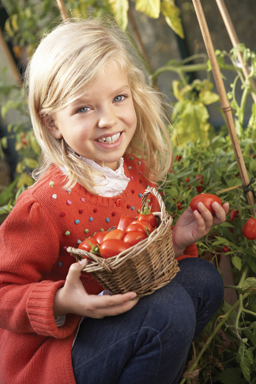 Upcoming CSNA Events
November 8-11, 2018
66th Annual Conference
Long Beach, CA
---
January 27-29, 2019
Legislation Action Conference
---
May 5-7, 2019
Child Nutrition & Industry Summit
Laguna Cliffs Mariott, CA
---