Annual Conference
Conference Session
"Plant-Strong: Growing a School Meatless Monday Program"Key Areas
: Nutrition/Nutrition Education
Session
: Session H - Sunday November 16, 2018: 10:00 a.m. - 10:45 a.m. -
309
Speaker(s)
:
Miguel Villarreal
-
Food Service Director
, Novato Unified School District
Kristie Middleton
-
Food Policy Manager
, The Humane Society of the United States
Objectives
: Objective 1: Attendees will learn practical how-tos for increasing their plant-based options, including adding vegetarian options or implementing a Meatless Monday program that fits within their existing framework.
Objective 2: Attendees will learn about resources available to make their meat-free options a success - from recipes and ideas on what to serve to marketing materials to how to keep the momentum going on campus.
Objective 3: Participants will learn how increasing vegetarian options can help increase profits and participation and improve environmental sustainability.
Description
: There's never been a better time to include and promote meat-free school lunch options. In light of childhood obesity concerns, new federal lunch regulations, and a growing diversity of populations, there's a compelling need for vegetarian entrees. From coast to coast, school districts are participating in Meatless Monday. Come learn why schools are getting on board this campaign, how they're rolling out the program, and the resources available to get your students powered by plants.
Speaker Bio(s):
---
Miguel Villarreal
-
Food Service Director
Novato Unified School District
Miguel Villarreal is Novato Unified School District's director of food and nutritional services. His efforts focus on providing students with healthy, fresh, high quality meals within the constraints of his budget.
As an advocate of locally grown and organic foods, Miguel ensures that school menus offer as much local, organic food as possible. NUSD is purchasing more and more organic each year while phasing out of processed foods high in fat and sugar, which has led to an overhaul of school menus, so that they now provide much more nutritious options.
Miguel serves on numerous state and local committees to advocate for healthier food and educating the community on wellness.
---
Kristie Middleton
-
Food Policy Manager
The Humane Society of the United States
Kristie Middleton is the food policy manager for The Humane Society of the United States. She has successfully worked with dozens of school districts, corporations, hospitals, and other institutions to improve the plight of farm animals through humane-minded purchasing programs. She has worked with some of the nation's largest school districts, including Los Angeles Unified School District, Detroit Public Schools, and San Diego Unified School District, to implement Meatless Monday. Her work has been covered by national media, including The New York Times, Los Angeles Times, and CNN.
---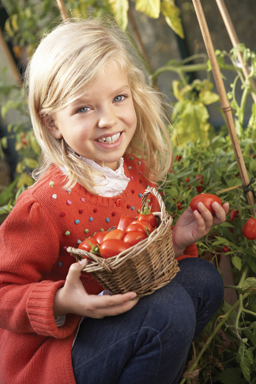 Upcoming CSNA Events
November 8-11, 2018
66th Annual Conference
Long Beach, CA
---
January 27-29, 2019
Legislation Action Conference
---
May 5-7, 2019
Child Nutrition & Industry Summit
Laguna Cliffs Mariott, CA
---