Annual Conference
Conference Session
"Behind the Scenes of School Food Photography"Key Areas
: Marketing
Session
: Session F - Sunday November 12, 2017: 8:00 a.m. - 9:15 a.m. -
Platinum 2
Speaker(s)
:
Tawnie Kroll, RDN
-
Nutritionist
, Clovis Unified School District
Melissa Ulam
-
Area Manager
, Clovis Unified School District
Objectives
: Discuss the planning before your photo shoot
Tools to make your photo shoot successful
What to do if you do not have a studio
Description
: Looking to go digital with your menus? This session is for you! Clovis Unified School District's Campus Catering department will share with you the behind the scenes of how to market your school meals online with beautiful food photography.
Speaker Bio(s):
---
Tawnie Kroll, RDN
-
Nutritionist
Clovis Unified School District
Tawnie was born and raised in Clovis, CA. Growing up in a very healthy and athletic family, Tawnie learned at an early age the importance of eating healthy and being active. After graduating high school in 2009, she went to CSU Fresno and graduated with a Bachelors in Food Science and Nutrition with an option in Dietetics. She also completed a minor in Health Science.
Tawnie has always had an interest in nutrition! She loves talking about food but also loves being able to share information on healthy eating and debunking food myths. Tawnie has a passion for media, public speaking, and freelance writing with an emphasis on nutrition and wellness. She enjoys being with family and friends, traveling and exploring new places, cooking and baking, blogging, and running with her dog, Rugby.
She has been working at Clovis Unified School District for a little over 1 year and is excited about the direction Campus Catering is going. Tawnie's goal as a Registered Dietitian Nutritionist (RDN) is to continually inspire and encourage others to live a healthy lifestyle through food and physical activity.
---
Melissa Ulam
-
Area Manager
Clovis Unified School District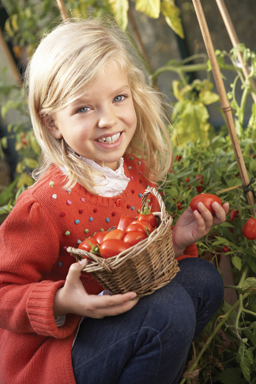 Upcoming CSNA Events
November 8-11, 2018
66th Annual Conference
Long Beach, CA
---
January 27-29, 2019
Legislation Action Conference
---
May 5-7, 2019
Child Nutrition & Industry Summit
Laguna Cliffs Mariott, CA
---