Annual Conference
Conference Session
"Red/Orange Is the New Black! Integrating Nutritional Tomato Products in to Your Menu!"Key Areas
: Nutrition
Session
: Session D - Saturday November 10, 2018: 1:30 p.m. - 2:30 p.m. -
204
Speaker(s)
:
Gabriela Pacheco
, Red Gold, LLC
Sharon Palmer, R.D.
-
Nutrition Expert / Writer / Editor / Consultant
, Consultant to Tomato Products Wellness Council
Objectives
: Learn about the nutritional benefits of Tomato Product and their importance in California Agriculture community. Understand the ease and benefits of including shelf stable tomato products in to the school meal programs to help increase participation, lower costs, and boost nutritional benefits by offering items kids will eat.
Description
: If you are looking for new ideas for incorporating low cost, popular, nutritious Red/Orange Vegetables in to your menu, then this is the session for you. More than 600 studies have documented the health benefits of tomatoes. This session will provide an overview of one of the top 2 consumed vegetables nationally, Tomatoes, and how to integrate them in to your menus with fun new serving ideas. It will focus on the following areas: Nutritional Benefits / Research / CA Growing Region / Popularity / Menu Opportunities & Meal Makers/ Cost Benefits / Veggie Waste Reduction. Processing Tomatoes also happen to be a dominant California Agriculture crop that feeds both California & the nation.
Speaker Bio(s):
---
Gabriela Pacheco
Red Gold, LLC
Sharon Palmer, R.D.
-
Nutrition Expert / Writer / Editor / Consultant
Consultant to Tomato Products Wellness Council
Sharon Palmer, RDN, The Plant-Powered Dietitian™, is an award-winning food and nutrition expert, journalist, and editor. She is author of The Plant-Powered Diet: The Lifelong Eating Plan for Achieving Health, Beginning Today (The Experiment, 2012) and Plant-Powered for Life: Eat Your Way to Lasting Health with 52 Simple Steps & 125 Delicious Recipes (The Experiment, 2014). Over 850 of her articles have been published in national publications, including Prevention, Better Homes and Gardens and Yoga Journal. Sharon also is editor of Environmental Nutrition, nutrition editor of Today's Dietitian, blogger for The Plant-Powered Blog, and publisher of her monthly The Plant-Powered Newsletter. Her specific expertise is in plant-based nutrition, including flexitarian, vegetarian and vegan diets. She serves as the consultant dietitian for the Oldways Vegetarian Network, an editor for the Academy of Nutrition and Dietetic's website eatright.org, and judge for the prestigious James Beard Foundation Journalism Awards. Sharon is regularly invited to speak on food and nutrition at a number of events across the country. She is passionate about sharing her enthusiasm for sustainable, delicious, healthy food. Living in the chaparral hills overlooking Los Angeles with her husband and two sons, Sharon enjoys visiting her local farmers market, gardening, and cooking for friends and family.
---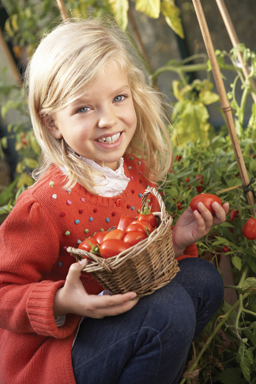 Upcoming CSNA Events
November 8-11, 2018
66th Annual Conference
Long Beach, CA
---
January 27-29, 2019
Legislation Action Conference
---
May 5-7, 2019
Child Nutrition & Industry Summit
Laguna Cliffs Mariott, CA
---