Annual Conference
Conference Session
"Food Psychology: why we eat more than we think "Key Areas
: Nutrition
Session
: Session G - Sunday November 11, 2018: 9:15 a.m. - 10:15 a.m. -
106
Speaker(s)
:
James Painter, PhD, RD
-
Nutrition Consultant
, Sun-Maid Growers of California
Objectives
: Participants will be able to:
- Recognize that most people are not aware of
their total consumption.
- List environmental factors that lead to over-
consumption.
- Identify techniques that will help
individuals track consumption and reduce
weight.
Description
: Most people are not aware of their volume of consumption. This lack of awareness may lead to over-consumption. Some techniques
will be presented, in a fun and entertaining way, that will help consumers be aware of
their eating patterns and provide ways to reduce intake.
Speaker Bio(s):
---
James Painter, PhD, RD
-
Nutrition Consultant
Sun-Maid Growers of California
Dr. James Painter, a Registered Dietitian, earned a Ph.D. from the University of Illinois in Human Resource and Family Studies, a MS from Oklahoma State University in Food, Nutrition and Institution Administration and a BS from Southern Illinois University, Carbondale in Food and Nutrition.His professional experiences include serving on the faculty at the University of Illinois, Senior Food Service Director with Marriott Corporation in Okalahoma, Clinical Dietitian for City of Faith Hospital,Director of Food Service for Bryan Memorial Hospital, Supervisor of Food Service for His Way Inc. San Francisco, CA. and Restaurant Management and Nutrition Consultant.
His professional affiliations have included the American Association of Family and Consumer Sciences,Council of Administrators in Family and Consumer Sciences, Society for Nutrition Education, Gamma Sigma Delta, and the American Dietetic Association. Honors and Awards include being listed each year on the Incomplete List of Teachers Ranked as Excellent by Their Students from 1991 through 2003; College of CES Professional Staff Award for Excellence, Innovation and Creativity; Outstanding Teacher Award from Panhelenic Council; Frances
Lafont Teaching Enhancement Award; Outstanding Service Recognition Award from Marriott
Corporation; Certification of Appreciation for Outstanding Service to the Developmentally Disabled; and Recognition Award for Dedication to the Saga Way. He has authored and co-authored more than 100 professional, peer reviewed papers and abstracts to his
credit. He has co-authored a text book The Art of Nutritional Cooking, 3rd ed.
Other editorial and refereeing activities include serving on the editorial board for Foodservice Research
International and Integrative Cancer Therapies and Reviewer for Journal of Nutrition Education and Journal of Food Composition and Analysis.
His expertise is recognized through hundreds of invited and peer reviewed professional lectures. Noteworthy are his 200- plus publications, articles, interviews and public service presentations to the
press, media and educational outreach. He has served as principal investigator for over 30 funded grantsand was co-principal investigator on twelve funded grants. Other professional involvement includes serving as a consultant and product development for numerous groups, developing and teaching numerous in-classroom and distance education courses, developing outreach software, advising and touching the
lives of innumerable undergraduate and graduate students.He remains active in the university, community, regional, state, national and international arenas. He stays current in the field by attending conferences, maintaining contacts and fostering connections such as
a recent exchange agreement between Eastern Illinois University and the culinary Institute of Florence,Italy. Currently he is an emeritus professor for the Family and Consumer Sciences at Eastern Illinois University, Adjunct Professor at the University of Texas School of Public Health and serves on the
Scientific Nutrition Research Panel for the California Raisin Marketing Board and Paramount Pistachios.
He also consults for the National Pasteurized Egg Board, the Dairy Council, and Sun-Maid Corporation.He and his wife, Rosemary, live in the United States and have two sons, two daughter-in-laws and four grandchildren.
---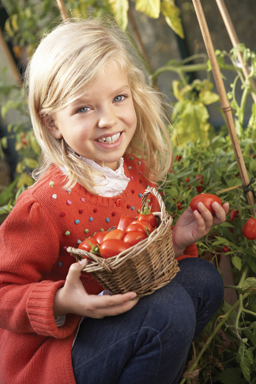 Upcoming CSNA Events
November 8-11, 2018
66th Annual Conference
Long Beach, CA
---
January 27-29, 2019
Legislation Action Conference
---
May 5-7, 2019
Child Nutrition & Industry Summit
Laguna Cliffs Mariott, CA
---