Annual Conference
Conference Session
"The Top Nutritious Food Trends of 2016: How to get them onto your menus"Key Areas
: Nutrition
Session
: Session B - Friday November 9, 2018: 9:15 a.m. - 10:15 a.m. -
204
Speaker(s)
:
Mareya Ibrahim
-
President and Founder
, Grow Green Industries
Objectives
: How to take trends in the food industry and incorporate them into menus to get kids excited about school menus that are innovative and mirror what they're experiencing with their families at home. They'll also experience a cooking demo using the 'Top Fit Foodie Pick' to add to their own repertoire.
Description
: Kale. Quinoa. Coconut. Cronuts. Food trends take over the news and menus across the country, driving in customers to taste the latest and greatest. Chef Mareya Ibrahim, aka The Fit Foodie and founder of eatcleaner.com has been spot on with her predictions over the last two years, and will highlight the hottest food trends coming in 2016 and how to become a 'trendsetter' in your community by working these into your menus. She'll also present a cooking demonstration highlighting the 'Next Big Fit Foodie Trend' that you can take to your kitchens.
Speaker Bio(s):
---
Mareya Ibrahim
-
President and Founder
Grow Green Industries
Mareya Ibrahim is "The Fit Foodie" - an award-winning entrepreneur, chef, author, patented inventor and the creator of eatcleaner.com, the premier lifestyle destination for leading a fit lifestyle.
As the founder of Grow Green Industries, a company dedicated to eco solutions for food safety, she is the co-patent holder of a range of product for commercial and consumer applications, including eatCleaner®, eatFresh® and eatSafe®. Her products help the LA Unified School Districts 1 million+ students enjoy fresh cut produce every day. Recently, eatCleaner products were selected as a 'George Foreman Favorite' for their health benefits to families everywhere.
Her book "The Clean Eating Handbook" is touted as the 'go-to' guide for anyone looking to eat cleaner and get leaner. She is also a contributor to the million copy NYTimes bestseller, The Daniel Plan, by Dr. Rick Warren, Dr. Daniel Amen and Dr. Mark Hyman, where she designed the meal plan and detox plan. As a featured chef on the Emmy-nominated cooking show Recipe Rehab, she helped establish her position as a fit lifestyle expert and is now a regular on eHow.com, Livestrong.com and San Diego News. She is also the host of the podcast "The Real Dish," which focuses on real food, real people and real wellness warriors sharing their clean living inspiration, available on iTunes and Stitcher.
Mareya is also the recipient of the 2013 Women Making a Difference Award for demonstrating extraordinary dedication and contributions to health and well-being, a designation awarded by California Senator Lou Correa. Mareya was a finalist for Inc. Magazine's Newpreneur of the Year and is the winner of the Disney iParenting Award and the World's Best Technology Gold Prize.
As a nationally recognized expert on food safety and eating clean, she has been featured in top media outlets, including oprah.com, The Huffington Post, Parents Magazine, Sunset Magazine, The New York Times, Epoch Times, INC Magazine, NBC's Today in LA and The Daily Buzz. Her backpage column, "The Fit Foodie", appears in Edible Orange County Magazine.
Mareya is a chef and holistic nutritionist.
---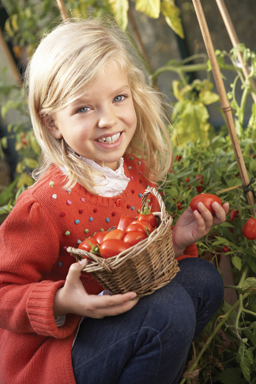 Upcoming CSNA Events
November 8-11, 2018
66th Annual Conference
Long Beach, CA
---
January 27-29, 2019
Legislation Action Conference
---
May 5-7, 2019
Child Nutrition & Industry Summit
Laguna Cliffs Mariott, CA
---