Annual Conference
Conference Session
"Sustainability in the School Meal System"Key Areas
: Operations
Session
: Session B - Friday November 9, 2018: 9:15 a.m. - 10:15 a.m. -
309/310
Speaker(s)
:
Colleen McKinney
-
Associate Director
, Center for Good Food Purchasing
Lauren Pitts
-
Registered Dietitian
, Humane Society of the United States
Nancy Deming
-
Sustainability Consultant
, Various Bay Area School Distircts
Kari Hamerschlag
-
Deputy Director
, Friends of the Earth
Alexandra EmmottObjectives
: ? Participants learn creative cost-effective procurement and menu strategies to mitigate the climate impact of school meals, via a case study of Oakland Unified conducted by Friends of the Earth.? Participants learn student-vetted strategies for meat reduction in school meals and other sustainable culinary trends from the Humane Society of the United State?s network of school partners in California.? Participants learn proven strategies for waste reduction and recovery in the school cafeteria and beyond using examples from several Bay Area school districts.? Participants learn about The Good Food Purchasing Program, a national movement born here in California, to guide and evaluate procurement changes over time using metrics in five food system values, including environmental sustainability.
Description
: Join us for a diverse panel discussion to learn about sustainability in the school meal system from innovative procurement strategies, to recipe development and student and staff engagement, and finally food-waste reduction and recovery. Learn from both National organizations and local Bay Area school districts about pioneering efforts to mitigate the environmental impacts of the school meal program with creative, student-vetted, often cost-neutral strategies. Best practices, developed procedures, and published guides will be shared to benefit school meal programs statewide.
Speaker Bio(s):
---
Colleen McKinney
-
Associate Director
Center for Good Food Purchasing
Colleen McKinney is the Associate Director for the Center for Good Food Purchasing. Previously, she was a Program Associate at the Los Angeles Food Policy Council, where she helped develop the Good Food Purchasing Program from 2012-2015. She has a Master's of Public Policy from University of Southern California and lives in Seattle, WA.
---
Lauren Pitts
-
Registered Dietitian
Humane Society of the United States
Lauren Pitts is a registered dietitian for The Humane Society of the United States and has successfully worked with several schools, hospitals, universities, and other institutions to implement healthier, more sustainable plant based meals. In these mutually-beneficial partnerships, Lauren introduces these institutions to plant-based foods through recipe planning, chef trainings, and marketing support. Prior to working with HSUS, Lauren focused on individual nutrition counseling and corporate wellness. Lauren is a part of the Public Policy Council of the California Academy of Nutrition and Dietetics and the Vegetarian Nutrition Dietetics Practice Group. Lauren lives in Los Angeles and enjoys hiking, traveling, cooking and spending time with friends and family.
---
Nancy Deming
-
Sustainability Consultant
Various Bay Area School Distircts
Nancy's passion and objective is to serve the community by developing, educating, implementing, and maintaining sustainable initiatives that will effect positive changes to our environment. She works with k-12 schools and school districts on waste reduction and sorting programs. She is the Sustainability Manager for Custodial and Nutrition Services in Oakland Unified School District. She has grant funding to work with any school and school district in Alameda County offering similar support. As well as contract work with Central Contra Costa Waste Authority/Recycle Smart Schools Program. She has developed and continues to work on various projects that include sorting station systems, food share procedures, custodian and food service training and certification and a developing school food donation program.
---
Kari Hamerschlag
-
Deputy Director
Friends of the Earth
Kari Hamerschlag is the Deputy Director of Friends of the Earth's Food and Technology Program. Kari implements market, policy and educational campaigns aimed at reforming animal agriculture, reducing consumption of industrially produced meat and dairy,
---
Alexandra Emmott
Alexandra (Alex) Emmott has served as the Farm to School Supervisor at Oakland Unified since 2012, where she oversees the district's nationally recognized farm to school programs. Before coming to Oakland, Alex worked for Boston Public Schools in a simil
---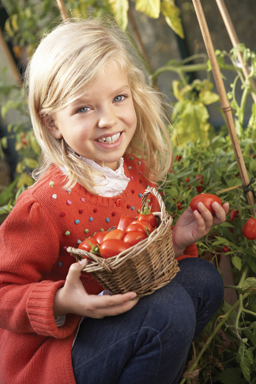 Upcoming CSNA Events
November 8-11, 2018
66th Annual Conference
Long Beach, CA
---
January 27-29, 2019
Legislation Action Conference
---
May 5-7, 2019
Child Nutrition & Industry Summit
Laguna Cliffs Mariott, CA
---