Industry Seminar
Industry Seminar 2012
You will want to join us for CSNA Industry Seminar at the Silverado Resort and Spa, 1600 Atlas Peak Rd., Napa, CA 94558. This event is scheduled for May 20th - 22nd. The Silverado Resort offers special amenities for our group, so plan on arriving early or staying late to take advantage of everything the property has to offer. Our Group Rate will be honored 3 days after the Industry Seminar, subject to availability.
The Industry Seminar Committee is hard at work planning the details of the event. See the schedule below for complete details
In addition, what would Industry Seminar be without the opportunity for networking and camaraderie? The committee has organized a great program with the installation of officers slated for Sunday evening. In order for all registrants to enjoy the full extent of the seminar and to promote education and networking; the CSNA Industry Seminar committee is requesting that all members refrain from private entertaining on Sunday evening so that everyone can enjoy one another's presence. Monday evening has been set aside for attendees to explore the many opportunities that Napa has to offer, and private or industry entertaining should be planned for that evening. We thank you for your cooperation in advance.
Take care of the lodging details now!
Hotel Reservation Cut-Off date is Friday, April 27th!
Lodging at Silverado is $150 per night, single/double resort guestroom plus tax & $20 resort fee, or $175 per night, single/double one bedroom fireplace suite, plus tax & $20 resort fee. Subject to availability, the rate will be honored 3 days post conference.
Click on this link for additional information on Silverado Resort and Spa
Reservations can be made by online by clicking here. Make sure to enter group code CSNA2012 to get our conference rate. You can also reserve a room by calling 1-800-532-0500. You need to tell the reservation desk that you are booking a room within the California School Nutrition Association room block. The conference rate of $150 or $175 will be offered, based on space availability, 3 days after the group dates. Remember the conference will start Sunday with the Town Hall Meeting and Mega Issues. You may plan to arrive on Saturday to get the most out of this conference.
See you all in Napa
Schedule:
Sunday, May 20, 2012

12:00 PM
Registration
1:00 PM
Welcome & Overview
Housekeeping
Presidents Message
1:30 PM
ACDA/Commodities Update:
David Durkin and Stephanie Ewing
2:30 PM
Food For Thought Topic #1
Alliance for a Healthier Generation - 101
3:00 PM
Break
3:15 PM
New Regulations/ Federal Update
Barry Sackin
4:15 PM
Food For Thought Topic #2
New Regs - Effect on Industry
4:45 PM
Adjourn
6:00 PM
Wine & Cheese Reception
6:30 PM
Installation of Officers Dinner
(included in Industry Seminar Registration, but you can register for this as a stand alone dinner by clicking the link above)

Monday, May 21, 2012

8:00 AM
Continental Breakfast
9:00 AM
The Image of Us
Gary Vonck, KeyImpact Sales & Systems
10:00 AM
Food For Thought Topic #3
New Regs - Effect on Schools
10:30 AM
Break
10:45 AM
Team Building
Matt Upton
11:45 AM
Lunch
1:00 PM
Food Defense: Awareness and Action
Sue Brooks
2:30 PM
Break
2:45 PM
CSNA/ SNA Website Update
Merril Gilbert, Janine Nichols
3:45 PM
Food For Thought Topic #4
Marketing Ourselves
4:45 PM
Adjourn

Evening on your own to explore Napa and the many fabulous places it has to offer.

Tuesday, May 22, 2012

8:00 AM
Breakfast
9:00 AM
Panel Discussion - Distribution - Understanding the World of School Food Service Distribution
10:00 AM
Break
10:15 AM
Food For Thought Topic - Recap/Consensus/Goals
11:30 AM
Wrap Up & iPad Raffle
- Must Be Present to Win!!
Thank you to our iPad sponsors:
ASR
Back to Basics Foods
Bell Tasty Foods, Inc.
Buena Vista Foods
Campbells
DBA-Boden School Foodservice Sales
Don Lee Farms
Michael B
On The Move Forward
Schwan's
Sky Blue Foods
Smucker's
11:45 AM
Adjourn
Seminar Registration
Before April 20
After April 20
Director/Supervisor
$345
$395
Non-CSNA Member Dir./Sup.
$395
$445
Industry Representative
$395
$445
Non-CSNA Member Ind. Rep.
$445
$495
Spouse/Guest of attendees
(includes all CSNA meal events. Does not include sessions)
$245
$295
WHAT TO WEAR
: Dress for conference is business casual.
We look forward to seeing you there.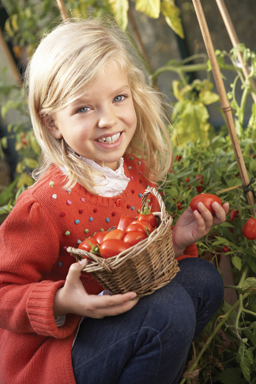 Upcoming CSNA Events
November 8-11, 2018
66th Annual Conference
Long Beach, CA
---
January 27-29, 2019
Legislation Action Conference
---
May 5-7, 2019
Child Nutrition & Industry Summit
Laguna Cliffs Mariott, CA
---