Child Nutrition and Industry Summit 2018
The Child Nutrition and Industry Summit is a time for industry members and child nutrition leaders to collaborate on topics of mutual interest with the goal to provide children with the nourishment they need to be successful in school and ultimately in society.
Register On-line NOW!
Hilton Los Angeles/Universal City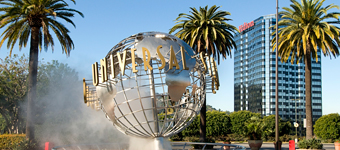 May 06 - May 08, 2018
Universal City, CA
You will want to join us for CSNA Child Nutrition and Industry Summit at the
Hilton Los Angeles/Universal City
, 555 Universal Hollywood Drive, Universal City, California, 91608-1001. This event is scheduled for May 06 - May 08, 2018. Hilton Los Angeles/Universal City offers special amenities for our group, so plan on arriving early or staying late to take advantage of everything the property has to offer.
The Child Nutrition and Industry Summit Committee is hard at work planning the details of the event. See the schedule below for complete details
Take care of the lodging details now!
Hotel Reservation Cut-Off date is Thursday, April 06th!
Lodging at Hilton Los Angeles/Universal City is $209 per night, plus tax. Subject to availability, the rate will be honored 3 days pre/post conference.
We negotiated with the hotel to lower the resort fee for our group.
Click on this link for additional information on
Hilton Los Angeles/Universal City
Reservations can be made
online
or by calling the Hotel Directly at: 818-506-2500 by your reservation due date, which is April 06, 2018, at 4:00 pm
For those who will be coming in early or staying late to visit Universal Studios, regular price admission is $129 for a day. Here is a link for discounted tickets
https://ushtix.com/HiltonUni
at $92. These tickets must be purchased in advance and can not be bought day of. If you are planning on attending more than one day, we recommend you looking at the Gold Annual Pass eTicket offered to Costco Members at
https://www.costco.com/Universal-Studios-Hollywood-Gold-Annual-Pass-eTicket%2c-California.product.100310884.html
The cost is $199 (must log into the Costco site as a member to see the price and purchase) This will give you discounts on food and beverage throughout the park and in many restaurants at City Walk, as well as free parking anyday you go there if you enter before 5pm. This ticket has blackout dates for weekends in July, the week between Christmas and New Year and a few other days, but is valid 337 days of the year.
See you all in Universal City


Schedule:
Sunday, May 06, 2018
12:00 PM
Registration
1:00 PM
Welcome & Overview
Housekeeping and President's Message
Leading Millennials, Ryan Molnar - Lets briefly discuss how to understand how Millennials think and how to recruit the right ones.
Procurement Dos and Dont's, Barry Sackin, SNS B. Sackin & Associates. L.L.C. - Recommendations for a fair, open and competitive procurement
4:45 PM
Adjourn
6:30 PM
Installation of Officers Dinner
(included in Child Nutrition and Industry Summit Registration, but you can register for this as a stand alone dinner by clicking the link above)
Interested in sponsoring the Installation Dinner?
---
Tuesday, May 08, 2018
8:00 AM
Continental Breakfast
9:00 AM
State Update- Topic TBA soon
Legislative Year in Review with CA State PPL Chair - Suzanne Morales, RD, MPH, SNS Director Nutrition Services Placentia-Yorba Linda Unified School District
Legislative Action Conferences Update:
Sacramento and Washington DC 2018
Moving Forward
11:45 AM
Prize Patrol - Mega Prize Giveaway and Adjourn
Monday, May 07, 2018
8:00 AM
Continental Breakfast
9:00 AM
Excelling at Work/Life Balance and Mindfulness as a Management Skill, Joan Moran - From national health and wellness conferences, industry expos, workshops with CEOs who want to be more creative and innovative, this creative thought leader taps into the power of creative thought as it relates to vulnerability, change and work/life balance. Offering an innovative platform to change mental habits, Joan's Mind Fuel™ Tools for Life Renewal presents daily techniques for optimal wellness that brilliantly ripple through one's life.
11:30 AM
Lunch
1:00 PM
Marketing for Muggles - The Magic of Branding and Public Relations, Herbie Smith, Executive Director; The San Marcos Promise, San Marcos USD -The advancements of technology continue to challenge our ability to connect, engage and create value for our customers and colleagues. With an ever-changing social landscape, it is imputative we determine our strengths to position ourselves for success. This session will explore marketing and communications in the digital age while uncovering some easy-to- implement solutions that bridge the digital divide and connect you with your customers. We will explore relevant themes in today's marketplace and take a closer look at how technology may be the answer to our problems and not the cause. As we explore themes such as social media, the internet, artificial intelligence and hardware, we will reflect on the generational obstacles that may stand in the way for the adoption of technology.
Media Workshop
4:30 PM
Prize Patrol - Mega Prize Giveaway and Adjourn
5:30 - 6:30 PM
Industry Reception - CityWalk Hollywood – Hard Rock Museum Mezzanine
Interested in sponsoring the Industry Reception?

Child Nutrition and Industry Summit Registration
Before Feb. 1

*

By March 20

*

After March 20
Director/Supervisor
$395
$445
$495
Non-CSNA Member Dir./Sup.
$445
$495
$545
Industry Representative
$445
$495
$545
Non-CSNA Member Ind. Rep.
$495
$545
$595
Spouse/Guest of attendees
(includes all CSNA meal events. Does not include sessions)
$295
$345
$395
*Must be registered and paid in full to receive this price
WHAT TO WEAR
: Dress for conference is business casual.
We look forward to seeing you there.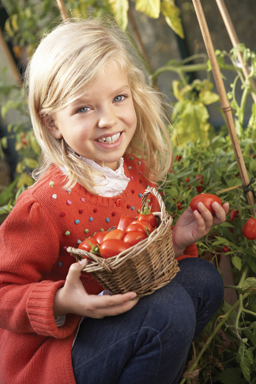 Upcoming CSNA Events
May 5-7, 2019
Child Nutrition & Industry Summit
Laguna Cliffs Mariott, CA
---
November 7-10, 2019
67th Annual Conference
Ontario, CA
---