Job Opportunities
Directors/Supervisors
Nutrition Services Assistant Director - Long Beach Unified School District
---
Long Beach Unified School District
Nutrition Services Assistant DirectorClosing Date:
August 06, 2014
Job Description:
Successful candidates will have a Bachelor's degree in institutional food service management, dietetics, business administration or a closely related field.
Additionally, candidates will have three years of supervisory or management experience in a large institutional food service operation.
Additional supervisory or managerial food service experience in a large institutional setting may be substituted for up to two years of required education.
Any other combinations of training and/or experience which demonstrates the applicant is likely to possess the required skills, knowledge, and abilities may be considered.
Positions in this classification require the use of a personal automobile and the possession of a valid California Class C driver's license at the time of application.
Job Responsibility:
Come join the top Urban School District in the Nation, Long Beach Unified School District. We are seeking a proactive, visionary to fill the position of Assistant Nutrition Services Director. Under the direction of the Nutrition Services Director, assist in planning and directing the operations and activities of the District's Nutrition Services department including the review of school site cafeterias, nutritional education programs, sanitation, storage, transport and delivery of food products and purchasing and accounting functions; assures compliance with Federal and State laws, regulations and policies; supervises and evaluates the performance of assigned staff; performs related duties as assigned.
The salary is $84,452 to $99,154 annually, with excellent benefits and retirement package with access to IRS Codes 403(b) or 457(b) savings opportunities.
For full details regarding the position, go to our website, select Class Specifications; choose Nutrition Services then Assistant Nutrition Services Director.
Job Requirement:
An applicant for this class will be required to obtain, at his/her own expense, and submit his/her motor vehicle driving record at the time of appointment. The record must meet and be maintained at the District's safe driving record standard. Failure to meet this requirement will result in disqualification and/or rejection of the eligible regardless of any other standing.
Contact:
All applications must be submitted online via the Personnel Commission's website at
www.lbschools.net/Main_Offices/Personnel_Commission/
. The Personnel Commission has computer kiosks for your use, and staff will be available to offer any assistance needed with completing your online application Monday - Thursday; 8:00 - 4:00.
A resume will not substitute for the required forms. Completed forms must be received no later than:
4:30 p.m. Wednesday, August 6, 2014
back to top ^
---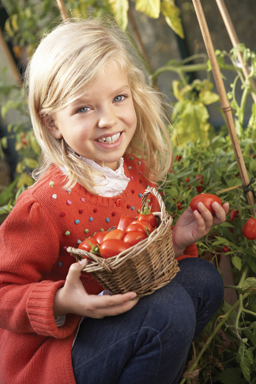 Upcoming CSNA Events
November 13-16, 2014
62nd Annual Conference
Sacramento, CA
---
January 25-27, 2015
Legislative Action Conference
Sacramento, CA
---
May 3-5, 2015
Industry Seminar
Anaheim, CA
---