Job Opportunities
Directors/Supervisors
Food Service Director - Summit Food Service Management - an A'viands Company
---
Summit Food Service Management - an A'viands Company
Food Service DirectorClosing Date:
June 30, 2015
Job Description:
Summit Food Service Management, an A'viands company, is seeking an experienced and highly motivated Food Service Director to lead all aspects of the food service operation for a large multi-site K-12 school district with a population of more than 10,000 students located in the North and West Central Region of New Mexico.
Job Responsibility:
Supervises food storage, production and service programs.
Maintains inventory system for food and supplies.
Ensures food preparation for optimal nutrition and economic handling of food as well as efficient usage of time.
Plans menus, purchases food and supplies, and assigns duties for special meals or special occasions.
Checks food for flavor, temperature, and appearance on a regular basis.
Confers with District Manager or other departments regarding the technical and administrative aspects of dining service. Coordinates food service activities with other disciplines.
Maintains ongoing communication with Dietitian/Clinical Support staff to keep informed of customer nutritional concerns.
Interviews applicants for employment; evaluates employees on a regular basis according to prescribed guidelines; terminates employees according to standard procedures as required.
Provides orientation and job specific training to employees.
Plans, conducts, and oversees continuous employee training, competencies and reviews.
Prepares work schedules, vacation schedules, etc. Maintains records of tardiness and absenteeism.
Maintains facility specific staffing patterns to include: appropriate levels, replacement procedures, and assignments appropriate to qualifications.
Prepares departmental budget on an annual basis in conjunction with District Manager. Maintains department within facility specific budget.
Attends department head, safety, infection control, quality assurance, and other facility or corporate meetings as directed.
Makes frequent inspections of all work, storage, and servicing areas to determine that regulations and directions governing Foodservice activities are followed including compliance with safety and sanitation.
Plans and/or conducts and retains records of monthly staff meetings, employee training and/or in services.
Keeps administration and District Manger informed of department activities, needs, and problems.
Reviews department performance and institutes changes in techniques or procedures to improve services, simplify work flow, assure compliance with regulatory requirements, and promote more efficient operation of the Foodservice Department.
Other duties as assigned.
Job Requirement:
Bachelor's degree, or equivalent educational experience, with academic major or concentration in food and nutrition, food service management, dietetics, family and consumer sciences, or a NM State-recognized certificate in food and nutrition, food service management, dietetics, family and consumer sciences, nutrition education, nutrition education, culinary arts, business, or a related field is required.
Master's degree, or willingness to work toward master's degree, preferred.
At least one year of management experience, preferably in school nutrition, strongly preferred.
At least 3 credit hours at the university level in food service management plus at least 3 credit hours in nutritional sciences is strongly preferred.
Minimum 2 years' experience coordinating food service operations.
Must be willing to participate in at least 15 hours of annual continuing education/training. Includes topics such as:Demonstrated ability to teach others is required.
Administrative practices (including training in application, certification, verification, meal counting, and meal claiming procedures).
The identification of reimbursable meals at the point of service.
Nutrition, health and safety standards.
Any other appropriate topics as determined by Food & Nutritional Service (FNS).
Demonstrated ability to relate well to individuals and groups with widely varying backgrounds, perspectives, education, and skills is required.
Excellent work record, superior communication, cooperation, and organizational skills required.
Demonstrated experience in supervising large staff required.
Contact:
For further consideration, please complete an online application through talentReef using the following:
http://bit.ly/1cErxRW
back to top ^
---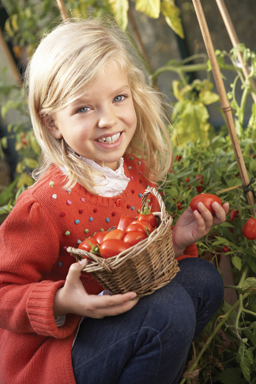 Upcoming CSNA Events
November 5-8, 2015
63rd Annual Conference
Ontario, CA
---
January 24-26, 2016
Legislative Action Conference
Sacramento, CA
---
May 15-17, 2016
Industry Seminar
Palm Springs, CA
---