Job Opportunities
Managers
Education Specialist - Key Impact Sales & Systems
---
Key Impact Sales & Systems
Education SpecialistClosing Date:
October 30, 2016
Job Description:
Primary Purpose
Manage and grow territory by maximizing Principals sales goals, maintaining a positive business relationship with distributors, principals, and operators. Strives for additional product introductions. Act as a liaison between principal's strategic goals and the operators needs.
Job Responsibility:
Responsibilities
(This list may not include all the duties assigned)
Call on and present focus lines to the Top 30 School Districts in your market.
Drive company sales by aggressively marketing and presenting manufacturers' product to maximize commissions.
Enter all activity and sales into CRM. Be up to date on your objectives.
Have on file a completed School Account Form and copy of current bid for your Top 30.
Meet the criteria for the Manufactures sales campaigns, scheduled appointments, presentations, and signups for Top 30.
Manage daily customer's functions such as answering customer phone calls, reviewing respective buyers, and schedule and prepare for meetings to help meeting company objectives.
Follow the direction of your objectives focused on new product introduction with live samples and creating demands with sales.
Perform sales calls to set-up appointments with principal sales reps and/or customers and visit them to show products.
Prepare and present at customer's meetings and trainings to introduce products, allow distributor sales representative to taste and see product, and educate sales people on product.
Maintain accurate/proper customer records to bid-coordinator.
Assist the bid coordinator in gathering bid results/awards.
Conduct marketing reviews with customers to discuss business activity, new opportunities and address any competition issues to gain an understanding of our business by vender and be able to react to business needs and grow business.
Prepare reports to senior management and Principal's to provide principals and management with information regarding sales, business activity and market trends.
Develop budget and sales plans with directors.
Coordinating and preparing for food shows to ensure product and staff will be at event.
Focus on competition by understanding the entire competitive landscape and communicate information to our Principals and continued awareness of competitive manufacturers such as their weekly usage, and what Operators and competitors are selling.
Must maintain a current and valid driver's license.
Perform additional duties as required.
Job Requirement:
Basic Position Requirements
Abilities
Excellent communication skills, both verbal and written. Ability to work independently with little supervision, to prioritize/plan your schedule. Able to multi-task. Able to get along with others and provide superior customer service. Good decision and negotiating skills. Effective time-management skills. Maintain high level of professionalism.
Knowledge
Prefer college degree in business or related field or equivalent experience. Must have 2 years of previous sales experience. Knowledge of brokerage business and relationship to Principals and overall business. Experience with Microsoft Office including Word, Excel, & Outlook.
Training Required
Product and sales training
Supervisory Responsibilities
N/A
Working Conditions
Frequent on the road driving; highly concentrated mental and visual alertness. Major portion of the day is spent talking either in-person or by telephone dealing with customer service issues. Frequent up/down motion to perform duties. Moderate typing, calculating or otherwise working with fingers. Visual acuity. Ability to hear and received detailed information.
Equipment/Tools
Calculator, personal computer, telephone, fax, and copier. Must have some form of reliable transportation to get to and from accounts.
PLEASE NOTE: KeyImpact Sales & Systems Inc, reserves the right to change, modify or add to the duties and essential functions at any time.
Contact:
http://www.kisales.com/job-opening/education-specialist-3/
back to top ^
---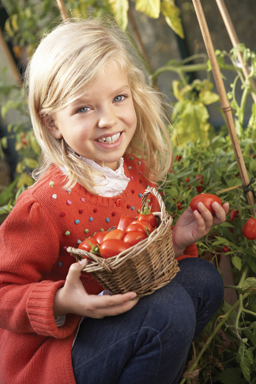 Upcoming CSNA Events