Job Opportunities
Managers
Central Kitchen Manager - Azusa Unified School District
---
Azusa Unified School District
Central Kitchen ManagerClosing Date:
March 02, 2015
Job Description:
SUMMARY
Under general supervision and direction is responsible for the operations of a District Central Kitchen and snack bar, including the preparation, cooking, baking and portioning of food in large quantities. Oversees and supervises the operations of satellite kitchen locations. Performs related work as required.
Job Responsibility:
REPRESENTATIVE DUTIES
Supervise a staff of Nutrition Service employees in the preparation of student meals and snack bar items in a kitchen that prepares food in large quantities for delivery to satellite locations.
Supervise the preparation of food and baked items for adult specials and after school snacks.
Plan, organize and implement the food service program following established procedures and goals.
Provide direction to the Nutrition Services delivery truck driver.
Train and instruct new and regular personnel in proper work methods, safety practices and procedures.
Supervise the maintenance of proper sanitary conditions such as the cleaning of utensils, dishes, equipment and facilities.
Oversee monthly inventories of food and supplies.
Check food and supply deliveries for accuracy.
Keep related records of nutrition services activities; prepare written reports; supervise the collection, handling and forwarding of money to the Nutrition Services Office.
Plan, develop and implement the work schedules of assigned employees and student workers.
Initiate work orders for the repair or maintenance of equipment and facilities.
Responsible for the daily opening and closing of the cafeteria and for the security of the cafeteria area at the end of the work period.
Evaluate the work performance of assigned employees in accordance with contractual provisions and district procedures.
Attend managers meetings and inservices as needed.
Supervises the transporting of meals from the Central Kitchen to satellite sites.
Conducts regular site visitations to the satellite kitchens to ensure the appropriate maintenance of standards.
Trains assigned employees on the point of sale computer procedures.
Job Requirement:
MINIMUM QUALIFICATIONS
Knowledge of
Methods of preparing, serving and distributing a variety of food and snack items.
Proper temperatures for preparing, maintaining, serving and storing of food.
Supervisory principles and practices including training.
Safety practices and procedures.
Sanitation practices and procedures.
Record keeping techniques and procedures.
Inventory practices and procedures.
Governmental regulations related to the school lunch program.
Ability to
Follow oral and written instructions and directions.
Simple math computations.
Train, supervise and evaluate staff.
Establish and maintain good working relationships with students, staff and the public.
Plan and organize work.
Maintain records with accuracy.
Oversee the handling of money.
EMPLOYMENT STANDARDS
Education
Graduation from high school supplemented by college level courses or special training in nutrition and food service management.
Experience
Three years of paid experience in quantity food preparation, cooking, baking and serving of lunches in a school food services program including one year in a supervisory capacity.
Licenses/Certificates
Valid California Driver's License.
ServSafe Certification.
PHYSICAL ABILITIES
Persons performing duties in this position will exert up to 30 pounds of force to lift, push, pull, carry or otherwise move objects.
Will involve walking or standing for extended periods of time.
MENTAL ABILITIES
Oral Comprehension
Oral Expression
Speech Recognition
Written Comprehension
Written Expression
Problem Sensitivity
Deductive Reasoning
Inductive Reasoning
Information Ordering
*Classified Management Application-apply on line@ www.edjoin.org or download an application from Azusa Unified School District website under Human Resources job listing or obtain from the Administration Office @546 S. Citrus Ave Azusa
*Three Letters of recommendation with application
Contact:
Nancy Barroga
(626) 858-6172
Azusa USD | 4000 | BP 4119.11 Personnel
Sexual Harassment
The Governing Board prohibits sexual harassment of district employees and job applicants. The Board also prohibits retaliatory behavior or action against district employees or other persons who complain, testify or otherwise participate in the complaint process established pursuant to this policy and administrative regulation.
(cf. 0410 - Nondiscrimination in District Programs and Activities)
(cf. 4030 - Nondiscrimination in Employment)
The Superintendent or designee shall take all actions necessary to ensure the prevention, investigation, and correction of sexual harassment, including but not limited to:
1. Providing training to employees in accordance with law and administrative regulation
2.
2. Publicizing and disseminating the district's sexual harassment policy to staff
(cf. 4112.9/4212.9/4312.9 - Employee Notifications)
3. Ensuring prompt, thorough, and fair investigation of complaints
4. Taking timely and appropriate corrective/remedial action(s), which may require interim separation of the complainant and the alleged harasser and subsequent monitoring of developments
All complaints and allegations of sexual harassment shall be kept confidential to the extent necessary to carry out the investigation or to take other subsequent necessary actions. (5 CCR 4964)
Any district employee or job applicant who feels that he/she has been sexually harassed or who has knowledge of any incident of sexual harassment by or against another employee, a job applicant or a student, shall immediately report the incident to his/her supervisor, the principal, district administrator or Superintendent.
A supervisor, principal or other district administrator who receives a harassment complaint shall promptly notify the Superintendent or designee.
Complaints of sexual harassment shall be filed in accordance with AR 4031 - Complaints Concerning Discrimination in Employment. An employee may bypass his/her supervisor in filing a complaint where the supervisor is the subject of the complaint.
(cf. 4031 - Complaints Concerning Discrimination in Employment)
Any district employee who engages or participates in sexual harassment or who aids, abets, incites, compels, or coerces another to commit sexual harassment against a district employee, job applicant, or student is in violation of this policy and is subject to disciplinary action, up to and including dismissal.
(cf. 4117.4 - Dismissal)
(cf. 4118 - Suspension/Disciplinary Action)
(cf. 4218 - Dismissal/Suspension/Disciplinary Action)
Policy AZUSA UNIFIED SCHOOL DISTRICT
adopted: October 5, 2010 Azusa, California
back to top ^
---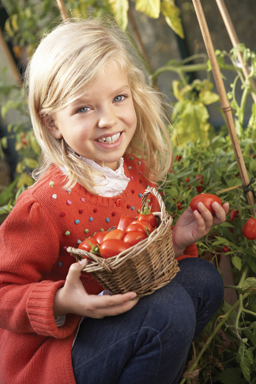 Upcoming CSNA Events
January 25-27, 2015
Legislative Action Conference
Sacramento, CA
---
May 3-5, 2015
Industry Seminar
Anaheim, CA
---
November 5-8, 2015
63rd Annual Conference
Ontario, CA
---