Job Opportunities
Managers
Regional Sales Manager K-12 West Coast - Red Gold, Inc.
---
Red Gold, Inc.
Regional Sales Manager K-12 West CoastClosing Date:
June 30, 2015
Job Description:
This position requires skills in all aspects of Sales Management for specific accounts, regions, or industries to include: key account management, broker management, qualifying new accounts, creating and executing market business plans, meeting sales objectives, managing price guidelines, managing program spending, and managing inventory and availability. In addition, this position requires knowledge of the Education segment, specifically K12 federal program guidelines related to Meal Pattern Requirements, as well as procurement regulations for doing business with government entities. Due to the dynamic nature of our company, duties and responsibilities may be added, deleted or changed at any time at the discretion of management, formally or informally, either verbally or in writing.
Job Responsibility:
Broker Management
Management of the K12 food service broker personnel within the assigned region of responsibility
Timely response and follow-up required (within 24 -48 hrs.)
Works very closely with FS Region Manager (FSRM) to develop, execute, and measure K12 market plans & objectives and provides ongoing communication with FSRM
K12 Annual Market Plans /Reviews (setting K12 objectives for Distributors and Operators, creating and executing the plan, ongoing analysis & reporting)
Primary Contact for K12 broker specialists for assigned states (and "backup" contact for other states)
Utilizing and sharing market research and industry data and reporting tools to set & achieve objectives
Maintaining industry contacts and relationships / networking / partnerships
Sets K12 Distributor Target Objectives and provides analysis and reporting
Cultivating Existing Customers / New Customers / Relationship Building
Cultivate relationships with Top 100 Districts in Region: Top 10 - 20 School Districts in each Market, both current & new; Top 20 K12 Distributors in Region
Builds compelling presentations to increase sales by menu additions / changes utilizing all available K12 Strategic Resources for Target Calls and works with brokers to deliver on non-focus calls.
Building rapport with key customer personnel and doing the necessary homework to create and deliver a customized and targeted presentation.
Add new stock keeping units (SKUs) to Menu / Ingredient Lists / Bids (Commodity & Commercial) / Distribution
Seizes Key Networking Opportunities
Achievement of Commodity and Commercial Sales Objectives for Assigned Customers /Region / States
Regional Performance by State
Overall Performance of K12 Team
Education/ K12 Segment Specific Knowledge / Menu Solution Selling to Key Programs
Demonstrates a working knowledge of the USDA Child Nutrition Programs (NSLP, SBP, SFSP, CACFP, FFVP, etc.) and how our products fit the programs.
Understands how products meet program needs and sells solutions
Ongoing training and development to stay on top of regulations / implementations / changes
Business Building - Participated & Initiates / Managing Spending and Account Participation
K12 Broker & Customer Training / Workshops
Food Show Participation - National / State / Local - some weekends mandatory
Local / Regional / State SNA & K12 Organizations - leadership roles / workshops / participation
Commodity & Commercial K12 Accounts - Orders: Existing & New Customers /Contract Negotiations:
Managing Process & Response: Bids / RFP's / Pricing / Costs /
Pricing - manages complete process
Increasing Quantities
Ensuring Order Accuracy
Deduction Management - AFS/ Tradepro
Timely completion of bids, pricing, contract negotiations, deduction clearing, setting up new
Internal Account & Market Management / Spending - Account Participation: Shows / Other
Trade Marketing Programs - Cool School /Local
Time Management - excellent skill set required in this area to manage multiple priorities
Travel / Expenses - Judicial and conscientious with travel decisions / spends money like own / meets travel planning timeline requirements
OTHER: Leadership Embodiment, Professionalism, Reliability, Commitment and Attitude
ADDITIONAL DETAIL: Business Analysis & Special Projects:
Act as Primary Contact for K12 broker specialists for assigned states within designated Region and as a "backup" contact for other states.

This is accomplished by collaborating with brokers and distributors to identify key school districts for program expansion and providing specific sales support including but not limited to: K12 Market Plans /Reviews (setting annual K12 objectives by market, creating and executing the plan), broker training, inside and outside sales training, customer presentations- including taste tests and competitive cuttings, coordinating and participating in food shows (including show recaps and follow up within 1 week of completion), completing bids, pricing negotiations, update POS, setting up new customers in the various systems, AFS/Tradepro Management, k12foodservice.com, prospect database management, development and management of existing database, and developing sales strategies that will drive new opportunities.
Provide daily /weekly /monthly sales support for the segment, both internally and externally, including but not limited to both "assigned states/ markets," and other markets, when asked and as needed.
Work closely with all special issues related to the Commodity Processing (C/P) program in accordance with the needs of Rebate Program /Processing, Direct Warehouses, Direct Ship Districts. Work closely with Bid Administrator to insure all C/P states and programs are being managed on a timely basis. Insure that all Rebate States are up to date and closed out by June 30 of current school year.
Provide ongoing/ timely sales support to the National Sales & Marketing Manager - Education, in order to support the sales activity required to build current customer base and initiate new sales in approved states. Complete all assigned activities on a timely basis and within deadlines or as requested by the NSME. Manage a shared Outlook Calendar with prioritized Work In Process and Work Completed tasks. Work with NSME to approve work plan and travel schedule at least 4 - 6 weeks in advance.
Work closely with Bid Administrator to insure the timely maintenance of State approvals for the Commodity Program (C/P) and timely response of all other K12 Bids and RFPs, both commodity and commercial on a region basis, according to the individual requirements of each contract, including but not limited to submitting accurate pricing, new products, renewing contracts.
Keep abreast of new or revised national, state, and local policy affecting the Food Distribution Program(s) and bids/rfps in the Region; should be reported on as well. In addition, maintain and update a Regional C/P Master List, this includes all relevant information about all C/P States (i.e. State DA Contact Info, a profile of how the program is administered in each state, including detailed and specific information on all purchasing cooperatives in the state). Evaluate and submit "new" profiles to determine Red Gold, LLC's eligibility to participate in new states in Region.
Continually manage and improve the C/P program through the ongoing (weekly and monthly) monitoring of the k12foodservice.com website, by providing clear and concise reports with specific direction to brokers and program operators in order to achieve C/P objectives. Review K12 reports to monitor usage and track down usage issues and take appropriate action on a timely basis. Monitor inventory draw downs and provide clear direction to brokers on any issues with deadlines for action. K12 - foodservice reporting should be provided to all brokers nationally; minimally, this is to be done on a bi -monthly basis (August, October, November, February, April, June) and more often as needed based on issues.
In addition, be prepared to advance your knowledge and experience through education, research, and innovative concepts:

Champion new products and line extensions resulting from customer input and analysis
Conduct industry research by obtaining pertinent business data and current trends research
Establish/ maintain / share a trade/news/policy library for the K-12 segment and Commodity program
Research recent nutritional studies and guidelines for relevant information and share
Utilize industry support associations such as ACDA, SNA, State Associations for educational opportunities and networking at the same time.
Pursue SNS certification if not already achieved within 12 months of employment.

In addition, always be a resource for competitive intelligence. Selling season is generally July through June and one year ahead of shipping year; states decisions are made by April/May for the following school year. Success will be evaluated annually based on the achievement of commodity and commercial sales objectives for that School Year.
Job Requirement:
4 year college degree (Bachelor's) - Marketing / Management / Nutrition / Liberal Arts
3 -5 years in food service sales or a food service related position
2- 4 years of K12 /Education sales or operations experience preferred
SNS Credentials preferred; however, exam can be taken within 12 months of employment
MBA or Master's Degree optional
Broker management experience beneficial & preferred
Interpersonal Skills related to effective relationship building ( customer references )
Contact:
Sarah Fout
Corporate Recrutier
(765) 557-5500 ext. 1949
back to top ^
---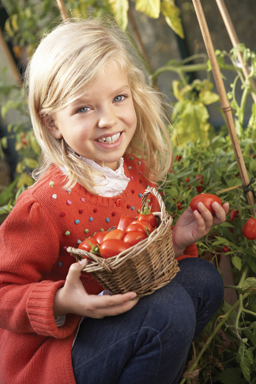 Upcoming CSNA Events
November 5-8, 2015
63rd Annual Conference
Ontario, CA
---
January 24-26, 2016
Legislative Action Conference
Sacramento, CA
---
May 15-17, 2016
Industry Seminar
Palm Springs, CA
---