Job Opportunities
Managers
Cook I - Walnut Creek School District
---
Walnut Creek School District
Cook I Closing Date:
December 01, 2019
Job Description:
Under general supervision, guides assigned personnel in food service operations; prepare and distribute food service items for consumption by students and school personnel; maintain records, project inventories of food service items; secure funds for daily meal transactions; adhere to accounting practices for monies handled, and maintain facilities in a safe and sanitary condition. Assists other Food Service personnel as needed.
Job Responsibility:
MAJOR DUTIES AND RESPONSIBILITIES:
Maintains sanitary conditions.
Directs Food Service workers.
Maintains student records using specialized software and computer for meals and money.
Prepares and cooks food.
Estimates food preparation amounts for the purpose of meeting projected meal requirements and minimizing waste.
Reconciles transactions for the purpose of balancing accounts and adhering to basic accounting practices.
Responds to inquiries of students, staff, and the public for the purpose of providing information and/or direction regarding the lunch program.
Load/unload, inspect and inventory food, supplies, and cooking utensils.
Notify students/parents of low or negative balance reports.
Ability to work in a team.
Perform other related duties as assigned.
May be asked to transport food with district vehicle.
Job Requirement:
DESIRABLE QUALIFICATIONS:
Knowledge of:
Basic computer literacy.
Safety and sanitation principles, and basic cash handling procedures.
Ability to:
Provide direction to others and make independent judgments, keep and maintain accurate
records, understand and carry out oral and written instructions.
Perform basic arithmetic calculations.
Operate and care for institutional kitchen equipment.
Work closely with adults and children.
Lift moderately heavy containers and stand for long periods.
Pass the physical fitness test including strength assessment.
EXPERIENCE:
Prior job related experience in food preparation, serving and basic kitchen activities, with
increasing levels of responsibilities, preferably in school and/or institutional setting.
EDUCATION:
High School diploma or equivalent.
Valid CA Driver's License required.
Must be certified by Health Department.
Contact:
https://www.edjoin.org/Home/DistrictJobPosting/1212882
back to top ^
---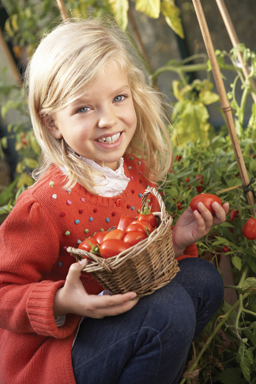 Upcoming CSNA Events
November 7-10, 2019
67th Annual Conference
Ontario, CA
---
January 26-28, 2020
Legislative Action Conference
---
May 3-5, 2020
Child Nutrition & Industry Summit
Marriott Marquis San Diego Marina, CA
---