Job Opportunities
Managers
Child Nutrition Supervisor 1 for the Northern Field Services Unit Region 7-Capitol, PC 4780 - California Department of Education Nutrition Services Division
---
California Department of Education Nutrition Services Division
Child Nutrition Supervisor 1 for the Northern Field Services Unit Region 7-Capitol, PC 4780Closing Date:
October 01, 2019
Job Description:
Salary: $5,664-$7,089
Job Control Number: 114652
Location: Sacramento
DUTIES: Under the general direction of the Child Nutrition Supervisor II in the Northern Field Services Unit of the Nutrition Services Division (NSD), the Child Nutrition Supervisor I supervises the activities of staff in Region 7-Capitol who conduct program administrative reviews (AR), provide technical assistance (TA), and train agencies and program operators. Specifically, the incumbent performs the following duties:
Supervise the activities of regional staff who conduct program compliance reviews, vendor reviews, management and technical reviews, and workshops. Review and evaluate reports prepared by Region7-Capitol staff as a result of the ARs
Supervise and assist with reviewing nutrition programs to determine agency and program operator compliance with state and federal regulations
Collaborate with NSD management and others to establish, educate, evaluate, and continually streamline procedures and other resources to ensure solidarity in communication to agencies and program operators
Direct staff in the interpretation of applicable laws and regulations, determine agency and program operator needs, and provide customer service such as on-site visits, TA, and prereview training seminars
DESIRABLE QUALIFICATIONS: Candidates must be willing to travel and have the ability to effectively communicate with a diverse population.
Job Responsibility:
Under the general direction of the Child Nutrition Supervisor (CNS) II in the Northern Nutrition Field Services Unit within the Nutrition Services Division (NSD), the CNS I supervises the activities of the Region 7-Capitol staff who conduct program compliance reviews, provide technical assistance (TA), and train agencies.
For a copy of the duty statement please access the following link at the California Department of Human Resources
https://jobs.ca.gov/CalHrPublic/Jobs/JobPosting.aspx?JobControlId=114652
or call Christie Spurlock at 916-322-1558.
Job Requirement:
WHO MAY APPLY: Individuals who are eligible for all methods of appointment may be considered (e.g., list appointment, transfer, reinstatement, surplus, State Restriction of Appointments [SROA], re-employment, Training and Development assignment).
For information on how to obtain list eligibility, please visit the CalHR Web site at
http://www.jobs.ca.gov/
. All applicants must clearly indicate the basis for their
in the "Explanations" section on the Standard State Application Form (STD. 678). Applications will be screened and only the most qualified candidates will be interviewed.
CANDIDATES MUST BE ON THE CERTIFICATION LIST BY PASSING THE EXAM PRIOR TO APPLYING FOR THE POSITION. THE EXAM CAN BE FOUND AT THE FOLLOWING LINK:
HTTP://WWW.CDE.CA.GOV/RE/DI/JB/SSOEXAM.ASP
. PLEASE INCLUDE A COPY OF YOUR EXAM RESULTS WITH YOUR STD 678.
STATEMENT OF QUALIFICATIONS: Applicants must include a maximum one-page, single-sided Statement of Qualifications (SOQ) for this position. The SOQ is a narrative discussion (not a bulleted summary) prepared by the applicant describing how the applicant's education, training, experience, and skills qualify them for the position. The SOQ serves as documentation of each candidate's ability to present information clearly and concisely in writing. Cover letters and resumes DO NOT take the place of the SOQ and should not repeat the same information. Applicants failing to provide an SOQ will not be considered.
Contact:
HOW TO APPLY: Submit a State Application (Form 678) to:
California Department of Education
CPMO PC 4780 / JC-114652
1430 N Street, Suite 1802
Sacramento, CA 95814-5901
Hiring Unit Contact: Christie Spurlock
916-322-1558
APPLICATIONS MUST BE RECEIVED OR POSTMARKED BY: Until Filled
California Relay (Telephone) Service for the Deaf or Hearing Impaired: TDD Phones 1-800-735-2929 Voice Phones 1-800-735-2922
The State of California is an equal opportunity employer to all, regardless of age, ancestry, color, disability (mental and physical), exercising the right to family care and medical leave, gender, gender expression, gender identity, genetic information, marital status, medical condition, military or veteran status, national origin, political affiliation, race, religious creed, sex (includes pregnancy, childbirth, breastfeeding and related medical conditions), and sexual orientation.
back to top ^
---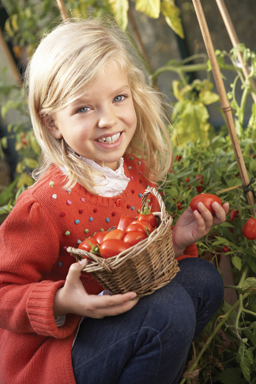 Upcoming CSNA Events
May 5-7, 2019
Child Nutrition & Industry Summit
Laguna Cliffs Mariott, CA
---
November 7-10, 2019
67th Annual Conference
Ontario, CA
---