Job Opportunities
Other
REGISTERED DIETICIAN - KERN HIGH SCHOOL DISTRICT-SPECIAL EDUCATION
---
KERN HIGH SCHOOL DISTRICT-SPECIAL EDUCATION
REGISTERED DIETICIANClosing Date:
October 31, 2017
Job Description:
The job of Registered Dietician is done for the purpose/s of assisting the provision of district nutritional programs. The Registered Dietitian , may plan meals and monitor meal production based on established guidelines and teach principles of food and nutrition to district personnel; complying with federal, state and local regulations and program mandates; and ensuring optimal utilization of food inventories and other resources such as facilities, supplies and equipment. The Registered Dietitian will report to the Director of Special Education.
STARTING SALARY:$5,044.00(monthly)
NUMBER OF MONTHS: 12
NUMBER OF HOURS 8
(daily working hours 7:30 a.m. to 4:30 p.m.)
Job Responsibility:
Must possess the skill to monitor department sites to ensure compliance of policies, procedures and regulations; develop, implement and administer goals, objectives, and procedures; communicate effectively both orally and in writing to individuals of a carried cultural and educational background; interpret, apply and explain rules, regulations, policies and procedures; analyze situations accurately and adopt an effective course of action independently; meet schedules and time lines; work independently with limited direction; operate personal computer and mainframe computer programs with speed and accuracy; prepare comprehensive narrative and statistical reports; direct the maintenance of a variety of reports and files related to the food service department.
Job Requirement:
This position requires knowledge of federal and state child nutrition program regulations; Hazard Analysis Critical Control Points (HACCP) and local, state and federal safety regulations; meal production; management, supervision and training techniques; financial recordkeeping, budgeting procedures, and analysis of food and labor costs; knowledge of Nutrikids Menu Planning; office management procedures; personal computer, mainframe computer and Microsoft Corporation software; oral and written communication skills.
EXPERIENCE/EDUCATION: Bachelor's Degree in Dietetics from an accredited institution. Master's degree preferred. Experience with school nutrition programs is desirable. Experience in health promotion, corporate wellness or a related field is desirable.
Registered Dietitian; valid class "C" California Driver's License and proof of insurance at time of appointment; valid Serv-Safe Certificate.
Contact:
Apply online at
www.kernhigh.org
back to top ^
---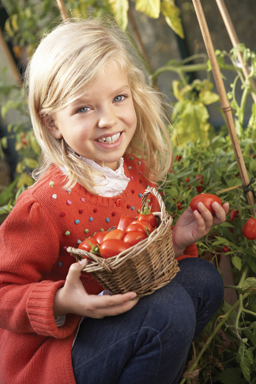 Upcoming CSNA Events
November 9-12, 2017
65th Annual Conference
Sacramento, CA
---
January 28-30, 2018
Legislation Action Conference
---