Job Opportunities
Staff
CNS Supervisor of Nutrition Education & Marketing - San Marcos Unified School District
---
San Marcos Unified School District
CNS Supervisor of Nutrition Education & MarketingClosing Date:
November 23, 2015
Job Description:
Job Purpose Statement/s: The job of "CNS Supervisor of Nutrition Education and Marketing" is done for the purpose/s of maintaining the nutrition education library; implementing age appropriate programs for students utilizing food, various media and the nutrition library resources; selecting appropriate items in support of classroom nutrition instruction; creating displays for seasonal decorations and nutrition education; marketing good nutrition and the Child Nutrition Services Programs to students and staff; providing training to CNS staff; and providing catering services to schools and the district office.
Job Responsibility:
Essential Job Functions:
Provides the Director of Child Nutrition Services, CNS Staff, teachers, students, and other personnel with nutrition education resource materials for use in the classroom and/or class assignments and in the cafeteria.
Provides orientation and instruction for CNS staff regarding nutrition education, mandated health and safety requirements, district policies, technical information, and job satisfaction.
Conducts classes in a variety of formats for the purpose of promoting good nutrition to students.
Instructs students for the purpose of educating them regarding good nutrition.
Inventories equipment and materials in the nutrition education library for the purpose of documenting losses and maintaining availability of materials.
Inventories food and equipment for preparing catering events.
Processes orders (e.g. books, periodicals, films, etc.) for the purpose of maintaining library collection controls.
Promotes, organizes and coordinates events and activities regarding nutrition education.
Supervises and sets up decorations and displays for holidays and nutrition education in the various cafeterias.
Researches the availability of materials and media for the purpose of selecting appropriate items.
Operates library/media equipment, audio-visual equipment, and standard office equipment including computers for the purpose of implementing effective instruction and record keeping.
Maintains and updates the information on the department website.
Prepares/reconciles/maintains a variety of reports and records for the purpose of providing complete and accurate documentation.
Supervises and participates in the ordering, procuring, preparing, transporting, and serving of food for catering as requested for meetings and other District events.
Other Job Functions:
Evaluates food production and service at schools on a random basis for the purpose of maintaining excellence and identifying training needs and goals.
Participates in various activities (e.g. meetings, training, etc.) for the purpose of receiving and/or conveying information.
Job Requirement:
Experience required:
Four years experience in commercial food preparation and serving and/or nutrition education with some supervisory experience. An A.A. degree or above in institutional foods services, nutrition, culinary arts or restaurant management will be considered equivalent to two years of experience in quantity food preparation.
Contact:
Applications are accepted online only through Edjoin at www.edjoin.org. The link below can be copied and pasted to your browser view and apply on Edjoin.
https://www.edjoin.org/Home/JobPosting/741732
back to top ^
---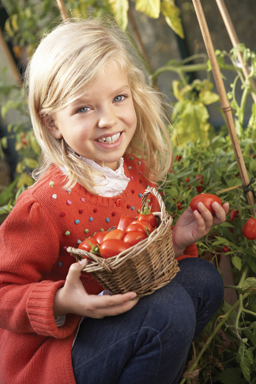 Upcoming CSNA Events
November 5-8, 2015
63rd Annual Conference
Ontario, CA
---
January 24-26, 2016
Legislative Action Conference
Sacramento, CA
---
May 15-17, 2016
Child Nutrition and Industry Summit
Palm Springs, CA
---