Job Opportunities
Staff
Cafeteria Lead Worker I - Rowland Unified School District
---
Rowland Unified School District
Cafeteria Lead Worker IClosing Date:
January 15, 2020
Job Description:
POSITION
There is currently one (1) part-time position available, five (5.0) hours per day, five (5) days per week, nine and one half (9.5) months per year. Tentative hours are:
Split-Shift: Breakfast - 7:00 AM to 8:30 AM (1.50 hours), Lunch - 10:00 AM to 1:30 PM (3.50 hours) Total: 5.0 hours a day.
An eligibility list is being established to hire substitutes and fill future vacancies.
Job Responsibility:
SUMMARY OF DUTIES
Serves as lead worker and participates in the operation of a serving kitchen that participates in school meal programs; assists in the preparation and serving of a variety of food; conducts inventory; maintains a variety of records and reports; requisitions food and supplies; cleans equipment and utensils and maintains food service facilities in a clean and sanitary condition.
DISTINGUISHING CHARACTERISTICS WITHIN THE JOB FAMILY
The primary duties of incumbents in this class are to assist in the preparation and serving of food and to serve in a lead worker capacity providing assistance and direction to student workers and Food Service Assistants. Incumbents are expected to work independently and receive minimal supervision. While they follow established procedures, they exercise judgment on a regular basis such as in delegating work, requisitioning food and supplies, and providing input into the employee evaluation process for Food Service Assistants. Incumbents carefully plan and organize their work in order to ensure maximum efficiency, estimate the number of meals needed each day and maintain a variety of reports and records. Errors in this class can create poor public relations if good service is not provided to students and parents.
The class of Cafeteria Lead Worker I is distinguished from the class of Cafeteria Lead Worker II in that the latter is responsible for a wider scope of meal preparation duties including heating multiple entrees and sides daily, and are responsible for more than one point of sale terminal.
Job Requirement:
EDUCATION: Graduation from high school or equivalency is required.
EXPERIENCE: Two years of experience in large quantity food preparation and/or serving is required.
LICENSE / CERTIFICATION / TRAINING REQUIREMENTS:
A valid and current Food Safety Manager Certificate, approved by the state of California is required.
A valid, Class C, California Driver License, a good driving record and use of a private automobile may be required and if so, must be maintained during employment.
USDA Professional Standards: Maintain a minimum of 6 hours of annual continuing education/training in the areas of Child Nutrition Programs and food safety.
Applicants must provide the Personnel Commission with a copy of the following documents at the time of application:
High School Diploma or equivalent
Current Food Safety Manager Certificate approved by the state of California
You may upload your documents to your application, email them to
cvahimarae@rowlandschools.org
, fax them with a cover sheet to (626) 935-8456 or hand deliver them to the Personnel Commission, Rowland USD, 1830 South Nogales Street, Rowland Heights, CA 91748. Applications without supporting documents will be considered incomplete and will be disqualified. Transcripts or diplomas from foreign countries must be certified to meet the US equivalent.
WORK ENVIRONMENT: Employees in this classification work primarily inside a school kitchen or cafeteria environment, with frequent interruptions, changing priorities and short deadlines, in varying temperatures including extreme heat from ovens and steamers and extreme cold from walk-in refrigerators and freezers, in contact with hot food items, with heavy machinery and sharp objects such as knives and slicers, with exposure to chemical agents and fumes from cleaning agents, use a computer, point of sale system and telephone, and may be required to drive an automobile to conduct work.
PHYSICAL REQUIREMENTS: Employees in this classification lift, carry, push and pull up to 50 lbs. without assistance; stand and walk for extended periods of time; sit, stoop, bend at the waist; use fingers, wrists and/or hands repetitively in a slicing or twisting motion or while applying pressure; use both hands simultaneously; dexterity of hands and fingers to operate kitchen equipment; carry, push or pull food trays for pans, carts, materials and supplies; reach overhead, above the shoulders and horizontally; speak clearly; hear normal conversation; and see small details.
Contact:
Applications for this position will be accepted online and will be screened as they are received. This recruitment may close at any time, so interested applicants are encouraged to apply as soon as possible. Log on to
www.rowlandschools.org
, Departments>Personnel Commission>Classified Job Openings.
For those without computer access, computer terminals are available in the Personnel Commission Office at the District Office, 1830 Nogales Street, Rowland Heights, CA 91748
* APPLICANTS WILL BE SENT NOTIFICATIONS BY E-MAIL ONLY*
back to top ^
---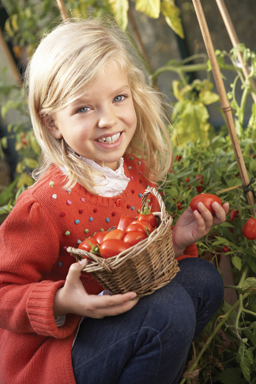 Upcoming CSNA Events
January 26-28, 2020
Legislative Action Conference
---
May 3-5, 2020
Child Nutrition & Industry Summit
Marriott Marquis San Diego Marina, CA
---
October 29-November 1, 2020
68th Annual Conference
Pasadena, CA
---