Affiliate Chapter
Chapter #34
San Diego County
Elected Officers
President
: Marley Nelms
San Dieguito Union HSD
710 Encinitas Blvd.
Encinitas, 92024
Phone: (760) 753-6241 ext. 3425
marley.nelms@sduhsd.net
President Elect
Lynley Connor
Secretary
Marley Nelms
Treasurer
Alexis Beltran, RD
Chula Vista Elementary School District
Alexis.Beltran@cvesd.org
Website/Marketing Chair
Melanie Moyer, RD, CLE
San Diego Unified School District
mmoyer@sandi.net
Fundraising Committee
Jennifer Tate
Carissa Iwamoto, RDN, SNS
Fallbrook Union ESD
ciwamoto@fuesd.org
---
Regional Coordinator for Chapter #34
Phone:
---
Announcements
---

Chapter 34 Meeting May 18, 2016(click to show/hide)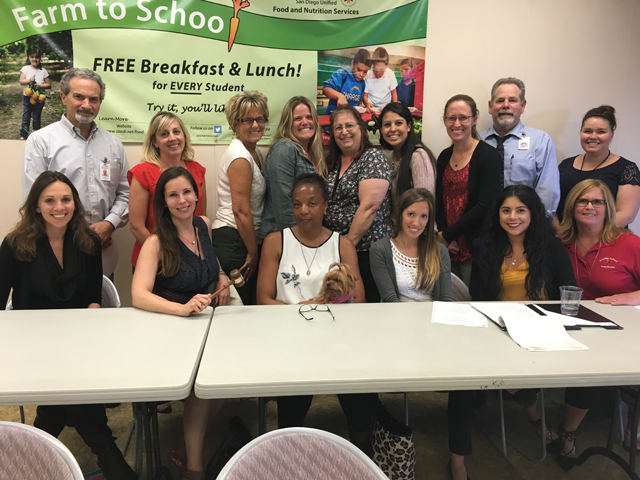 On May 18, 2016 Chapter 34 group picture at end of the school year meeting

Chapter 34 Meeting January 24-26, 2016 Legislative Action Conference (click to show/hide)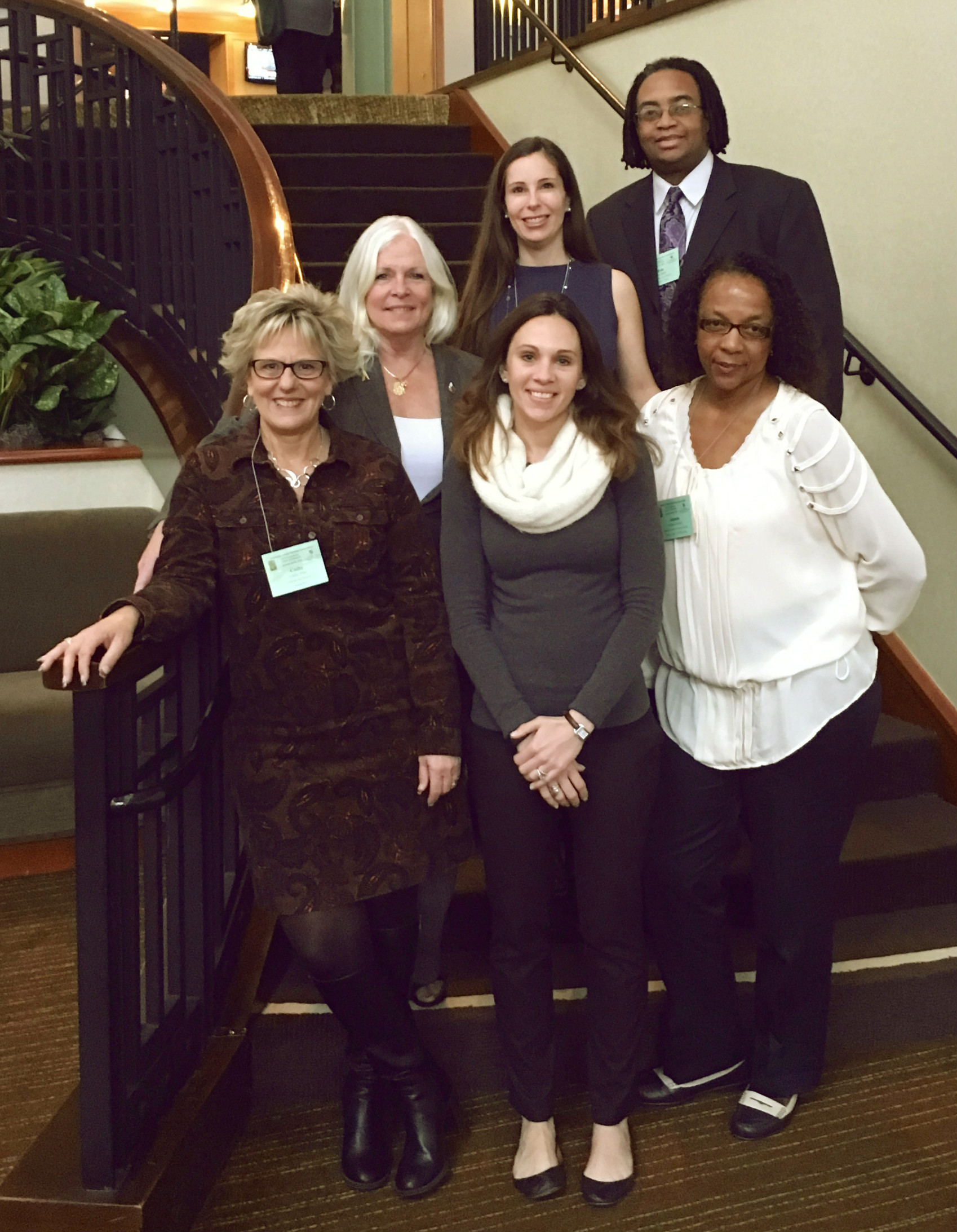 On January 24-26, 2016 several Chapter 34 members had the opportunity to attend the CSNA's Legislative Action Conference held in Sacramento. Informative speakers provided attendees with an update on legislative initiatives of the coming year. At the end of the conference, participants met with their local legislators to discuss current School Nutrition issues in California. This was an opportunity to share information about school meals programs that legislators could find useful when making decisions regarding legislation that may affect our programs.
Photo (Left to Right) Cathy Abel (Santee), Gail Gousha (Escondido), Siri Perlman (Solana Beach), Jessica Keene ( San Diego), Johnna Jenkins (Valley Center), Eric Span (Sweetwater).

Chapter 34 Meeting September 29th, 2015 SNA Marketing & Media Resources (click to show/hide)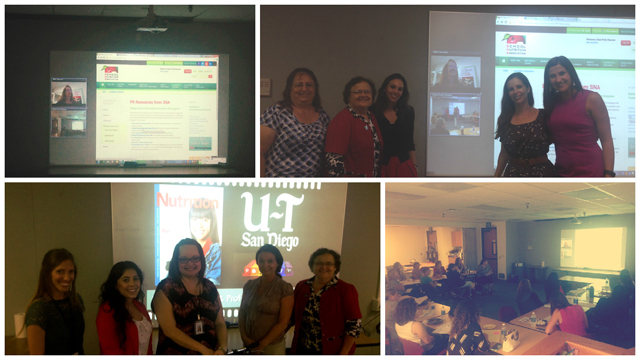 Chapter 34's meeting on September 29th featured resources and tips for interacting with the media. Guest speaker Diane Pratt-Heavner, Director of Media Relations for the School Nutrition Association, via a GoToWebinar shared media and marketing resources available through the association. Anna Lucia Roybal, Communications Coordinator from San Marcos Unified School District, followed up with a presentation on the importance of positive media messaging.

Chapter 34 Meeting July 9th, 2015 CDE Competitive Foods Workgroup (click to show/hide)
On July 9, 2015 Siri Perlman, President of CSNA'S Chapter 34, attended a Competitive Foods Workgroup host by the California Department of... Click to read more-->

Chapter 34 Meeting June 29th, 2015 8th Biennial Childhood Obesity Conference (click to show/hide)
On June 29, 2015 several Chapter 34 members had the opportunity to attend the 8th Biennial Childhood Obesity Conference held in San Diego... Click to read more-->

Chapter 34 Meeting May 27th, 2015(click to show/hide)
Chapter 34's meeting on May 27th, focused on general fund revenue and upcoming legislation that may impact Child Nutrition programs... Click to read more-->

Chapter 34 - Relay for Life event - May 22th, 2015 (click to show/hide)
On May 22nd members from Chapters 34, 7, and 15 joined together to participate in a Relay for Life event.... Click to read more-->

Chapter 34 Meeting - April 15th, 2015 (click to show/hide)
Chapter 34's meeting on April 15, 2015 featured the topic of how to incorporate effective marketing campaigns into our school nutrition programs... Click to read more-->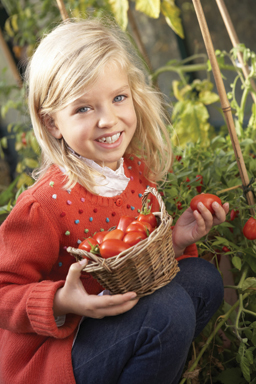 Upcoming CSNA Events
May 2-4, 2021
Child Nutrition & Industry Summit
Virtual, CA
---
November 11-13, 2021
69th Annual Conference
Sacramento, CA
---