Job Opportunities
Managers
Nutrition Services Supervisor I - Compton Unified School District
---
Compton Unified School District
Nutrition Services Supervisor IClosing Date:
May 05, 2021
Job Description:
The job of Nutrition Services Supervisor I was established for the purpose/s of providing support to the food service activities at the school level with specific responsibilities for planning, preparing and serving food items to students and/or school personnel; supervising and training cafeteria personnel; maintaining facilities in a safe and sanitary condition; and guiding assigned personnel in the performance of their job functions.
This job is distinguished from similar jobs by the following characteristics: the number of meals served.
This job reports to the Nutrition Program Analyst.
Job Responsibility:
Acts as liaison between the school site and the Student Nutrition Services Office for the purpose of sharing information regarding all aspects of school site nutrition services.
Arranges for efficient utilization of food and supplies for the purpose of optimizing food stores and minimizing waste.
Collects and reviews student eligibility applications for the purpose of determining the reimbursement level of meals served.
Conducts a variety of cooking and nutrition classes for the purpose of instructing students in basic cooking skills and nutrition classes.
Inspects and inventories food items and/or supplies for the purpose of verifying quantity, quality, and specifications of orders; complying with mandated health standards; and ensuring availability of items required for meeting meal patterns and projected menu requirements.
Monitors kitchen and cafeteria areas for the purpose of ensuring a safe and sanitary working environment.
Operates point of service computer for the purpose of ensuring accurate meal counts.
Orders and stocks food, condiments, and supplies for the purpose of maintaining adequate quantities of food and security of items.
Oversees the cleaning of kitchen and equipment (e.g. utensils, storage, food preparation and serving areas, etc.) for the purpose of maintaining sanitary conditions.
Participates in unit meetings, in-service training, workshops, etc. for the purpose of conveying and/or gathering information required to perform job functions.
Performs personnel functions (e.g. interviews, disciplines, evaluates performance, enforces disciplinary action, resolves conflicts, arranges work schedules, prepares documents as necessary, trains, etc.) for the purpose of maintaining adequate staffing, enhancing productivity of personnel and achieving objectives within budget.
Prepares and secures cash deposits from sales and services for the purpose of assuring that District procedures for handling cash are followed.
Prepares for special diet meals (e.g. students with food allergies, medical conditions requiring puree, special feeding, etc.) for the purpose of meeting nutritional needs of all students.
Prepares documentation (e.g. daily menu production record, inventory and supply lists, equipment logs, etc.) for the purpose of providing written support and/or conveying information.
Reports equipment malfunctions for the purpose of maintaining equipment in safe working order.
Serves one or more items of food for the purpose of meeting mandated nutritional requirements and/or requests of students and school personnel.
Supervises the equipment, storage, food preparation, and serving areas in a sanitary condition for the purpose of complying with current health standards.
Supports assigned personnel, student workers, and/or volunteers for the purpose of assisting them in performing their functions in a safe and efficient manner.
Trains cafeteria staff in all areas of nutrition service (e.g. sanitation, proper food handling, State and Federal compliance requirements in meal preparation and serving, etc.) for the purpose of providing students and staff with properly prepared and nutritious meals.
Performs other related duties as assigned for the purpose of ensuring the efficient and effective functioning of the work unit.
Job Requirement:
High School diploma or equivalent.
Three years of job related experience with increasing levels of responsibility. One year in a supervisory capacity.
Pre-employment Physical Exam and Drug Screening
Criminal Justice Fingerprint/Background Clearance
Must possess a Serve Safe Certificate (Managers Safety and Sanitation Certificate) at the time of application.
Contact:
Christopher Calvin
Compton Unified School District Personnel Commission
501 S Santa Fe Ave
Compton, CA 90221
(310) 639-4321 ext. 55059
Submit Job Application here:
Apply here
back to top ^
---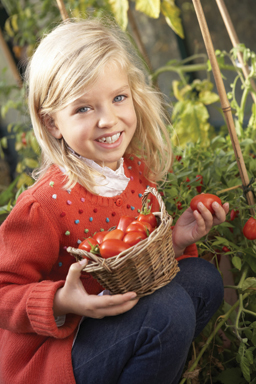 Upcoming CSNA Events
May 2-4, 2021
Child Nutrition & Industry Summit
Virtual, CA
---
November 11-13, 2021
69th Annual Conference
Sacramento, CA
---