Job Opportunities
Other
Bidding and Procurement Process Advisor - Conscious Kitchen / West Contra Costa Unified School District
---
Conscious Kitchen / West Contra Costa Unified School District
Bidding and Procurement Process AdvisorClosing Date:
July 31, 2021
Job Description:
Conscious Kitchen is working with West Contra Costa Unified School District (WCCUSD) on a Farm to School program that includes a focused effort to support the district in transforming their school food supply chain as they move back from COVID to in-person meals.
The Bidding and Procurement Process Advisor will guide us in helping redefine the bidding and procurement process for a large school district that is actively working to increase its central kitchen scratch cooking, procure a higher percentage of organic products, and increase the amount of fresh, local, and minimally processed California products into its offering. The district, in collaboration with Conscious Kitchen, had run a highly successful pandemic food box program that transitioned from individually packed prepared foods to whole foods and eventually to 100% organic products. WCCUSDis looking to transform their standard procurement processes to adapt to the learnings, new supply chain resources, and student feedback as they come back to in-school food service while making notable system changes.
Job Responsibility:
In addition to helping set up the processes, the Bidding and Procurement Process Advisor will help develop and implement a procurement tracking process to help the district set benchmarks to track progress on the transformation and measure success against a new set of procurement goals. Applicant must have strong project management skills as well as being well versed with spreadsheets and google docs. Preferred applicant would have some experience working with local small agricultural producers, with a preference for organic suppliers, many of whom have been involved with the program throughout COVID so the needs are to work with the existing Conscious Kitchen team's connections and develop the systems and processes to bring these suppliers into the institutional procurement process. Applicants will work closely with existing District staff and Conscious Kitchen staff to support this transition.
Job Requirement:
Our preferred candidate will have institutional food service and governmental bidding experience, particularly in the procurement and supply of fresh, local products. Applicant must be well versed in the institutional bidding process with experience working with suppliers through the traditional and/or organic purchasing processes. Applicant must have excellent communication skills including being able to prepare bidding system compliant documents and procedures, clearly document process changes, and provide guidance to team members. The Bidding and Procurement Process Advisor will work with the district to update the districts' existing bidding packages to align with shifting focus on organic supply and scratch cooked ingredients. The Advisor will establish the necessary new process and materials to align with district developed recipes and food service program changes.
Contact:
While this role may extend, the initial contract will be a four to six month assignment to set up the processes and tools to complete an updated bidding cycle to be launched in 2021.
The Bidding and Procurement Process Advisor may work some of their time virtually, but will need to be available to participate at in-person meetings in Richmond, CA and Sausalito, CA as needed.
Conscious Kitchen actively seeks a diverse applicant pool and encourages candidates of all backgrounds to apply. Conscious Kitchen does not discriminate based on an individual's race, sex, religion, color, national origin, ancestry, disability, medical condition, marital status, veteran status, sexual orientation, gender identity, age, or on any other basis prohibited by law.
We are accepting applications starting on June 29 until we find the ideal candidate. Early application is encouraged. We hope to hire by the end of July.
Qualified applicants should email a cover letter, resume, and list of three to five references to the CK team at info@turninggreen.org with the subject: "Bidding and Procurement Process Advisor." Resumes without cover letters will not be considered. Thank you!
back to top ^
---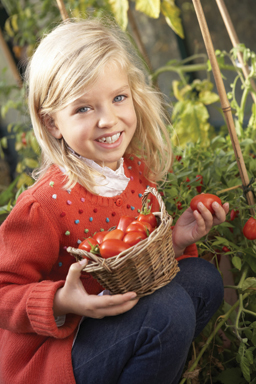 Upcoming CSNA Events
November 11-13, 2021
69th Annual Conference
Sacramento, CA
---