School Wellness
Wellness Policy Introduction
On July 1st, 2006 a new federal law (PL 108.265 section 204) goes into effect. This new law, which is referred to as the "Local Wellness Policy", requires that every school that participates in USDA Child Nutrition programs meet requirements that are aimed at reducing childhood obesity in our schools. At the California School Nutrition Association (CSNA) we are concerned about the alarming trends in childhood obesity and poor nutrition and are dedicated to helping California's schools meet the requirements of this new Local Wellness Policy.
Some of the Local Wellness Policy requirements deal with the foods being provided to students everyday and, for the most part, you are already working towards these requirements. Other requirements more directly affect student learning as goals for "nutrition education", "physical activity", and "school wellness" are also included within this policy. We believe you can help your districts in formulating your own Local Wellness Policy and also help principal's meet these additional requirements.
Click here for an excellent Wellness Policy Link
Local Wellness Policy Fundamentals
--To read more about the Local Wellness Policy, download this PDF titled
Establishing Nutrition Standards for Schools Component
--
Nutrition Education Component
--To fight the current obesity trends we need to help educate children on food choices that are healthy and stress the importance of learning healthy eating and exercise habits at an early age. We are recommending that California elementary schools use an interactive CD, "Good Food and Play Make a Balanced Day", to meet the nutrition education requirement.
"Good Food and Play Make a Balanced Day" provides excellent nutrition education for a reasonable price (as low as $2.00 a CD). It is entirely self-directed so it requires very little valuable teacher time to include additional nutrition training in a school. It can even be given to a child as a homework assignment or be implemented into a school's media center options. Included on the CD is a brief but important section geared towards parents that contains valuable information and statistics concerning long-term results of children's nutrition choices.
CSNA has been involved in the development and review of "Good Food and Play Make a Balanced Day" and receives a 10% royalty on sales of this CD in California. This makes it a great fundraiser for our organization! You can find out more about this nutrition education CD by visiting the
www.goodfoodandplay.com
Web site and clicking on the "Online Demo" link.
Approaching Principals
--Once your district committee has gone through the process of formulating a Local Wellness Policy and has agreed on the "Good Food and Play" learning tool to complete the nutrition education requirement each of you will need to meet with your elementary school principals and help educate them about what is involved with the Local Wellness Policy.
Download this PDF on
Download this brochure and order form for
Physical Activity Component
--There are many things that a school can do to meet the physical activity component. The basic intent of the policy is to help children better understand why physical activity is important for them and/or to get them involved in physical activity more consistently.
Other School-based Activities Component
--There are many things that a school can do to meet the school-based activity component, from updating school lunchrooms, to instituting a school health council, to developing a policy of the kinds of treats parents or children bring for school events. The basic intent of this requirement is to help schools communicate the wellness message to both children and their parents.
Summary
--Making a change in children's eating patterns will take a collective effort. Childhood obesity is an important issue throughout the nation, as well as California. At CNSA we want to be the leaders in the battle against childhood obesity. The Local Wellness Policy law gives us an opportunity to take a leadership role.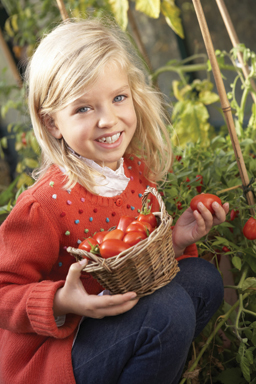 Upcoming CSNA Events
November 11-13, 2021
69th Annual Conference
Sacramento, CA
---