New Items
News Items Archives
USDA Extends SFSP/SSO Waivers through SY 2020-21
(October 9th, 2020)
Today, U.S. Secretary of Agriculture Sonny Perdue announced the extension of all Summer Food Service Program (SFSP) and Seamless Summer Option (SSO) waivers, allowing schools to offer meals to all children at no charge through the end of the 2020-2021 school year. SNA will post any USDA guidance one it becomes available on SNA's homepage.
Read More...
---
We love OUR School Lunch Hero Contest
(September 19th, 2020)
Read More...
---
CDE Approves multi-day feeding
(March 20th, 2020)
New guidance from the CDE - You can serve the multiple days of meals as long you are following the guidance:
Please note, that when distributing multiple meals at a time, your district should take steps to ensure that local food safety guidelines are being met. You must also consider how you will prevent against fraudulent activities, such as students picking up meals for multiple days, from more than one site. These assurances are not expected to be guarantees, but should demonstrate that you have taken some safeguards to protect program integrity.
Read More...
---
USDA COVID-19 Guidance to Child Nutrition Program Meal Service
(March 12th, 2020)
Read More...
---
CORONAVIRUS PROMPTS RUSH TO EXPAND SAFETY NET
(March 11th, 2020)
CORONAVIRUS PROMPTS RUSH TO EXPAND SAFETY NET: Lawmakers on Wednesday introduced a slew of mostly bipartisan bills intended to expand nutrition benefits to cushion the impact of coronavirus, as it threatens consistent paychecks and access to meals for students and families. The House today is expected to vote on a sweeping stimulus package, H.R. 6201 (116), including pieces of those measures, though it's unclear if the legislation released late Wednesday night will draw support from Republicans or the White House.
School lunches: One proposal from Reps. James Comer (R-Ky.) and Suzanne Bonamici (D-Ore.) would waive certain requirements in school nutrition programs to allow school officials to more easily distribute food, as well as grant flexibility on meal components if supply is limited. Rep. Ilhan Omar (D-Minn.) introduced a similar bill. As of Wednesday afternoon, more than 1,500 schools were closed or about to shut their doors, affecting more than one million children.
Read More...
---
Send Your Comments on Proposed School Meal Flexibilities to USDA
(March 1st, 2020)
In January, the USDA released proposed regulations intended to simplify meal service and monitoring requirements in the National School Lunch and School Breakfast Programs. SNA submitted detailed comments in support of the regulations. The comments address misconceptions, emphasize the need to ease overly complex administrative and meal planning mandates, and cites specific benefits, including the opportunity to menu more seasonal and locally grown vegetables, increase variety on school menus, offer more lean protein options at breakfast and boost student water consumption.
Now, its your turn to comment! Utilize SNA's convenient prepopulated Action Network comment tool at https://cqrcengage.com/schoolnutrition/home?2 and edit the text to make it your own! USDA wants to hear from the experts on the front lines (that's you!)
Read More...
---
6th Annual I Love My School Lunch Hero Video contest
(February 11th, 2020)
Create a 1-2 minute Smartphone Video telling us why you love your School Lunch Hero
DEADLINE FOR ENTRY IS APRIL 17TH
Read More...
---
Senate Agriculture, Nutrition and Forestry Committee hearing on Child Nutrition Re-Authorization from Wednesday April 10, 2019
(April 12th, 2019)
Read More...
---
CSNA & SNA Respond to Multi-State Law Suit on flexibility of the Federal Nutrition Guidelines
(April 5th, 2019)
Dear CSNA Members,
As many of you are aware, earlier this week the Attorney General of California moved forward with 5 other states to sue the Federal Government for meal flexibilities of the Federal Nutrition Guidelines. We have received calls from members and the public to see what our opinion was. Below is CSNA's statement, as well as a link to SNA's official statement on this lawsuit. We will keep you updated as more develops.
CSNA's Statement
The California School Nutrition Association supports a nutritionally-balanced school meal program backed by science that allows for local control based on student preferences and parent engagement aligned with nutrition standards.
SNA Statement
Read More...
---
2018 CSNA Conference Handouts, now online!
(November 9th, 2018)
Read More...
---
2017 CSNA Conference Handouts, now online!
(November 15th, 2017)
Read More...
---
CSNA has a NEW Facebook Page. Make sure to check it out and
(November 18th, 2016)
Read More...
---
Outstanding Nutrition Education Award
(September 28th, 2016)
Two outstanding educators will be awarded $500.00, thanks to our generous sponsors Dairy Council of California and Buena Vista Foods. This relationship marketing campaign is organized through SCSNA Chapter 1, and open to anyone in California. Last year winners were from Central and Southern Cal.
Read More...
---
Meatless Monday: A Win-Win Proposition
(July 3rd, 2016)
Read More...
---
School Lunch Hero Contest!
(May 12th, 2016)
School Lunch Hero Contest!
Read More...
---
Jeff Denham visits Hughson Elementary
(May 4th, 2016)
Read More...
---
STATS March 22, 2016
(March 22nd, 2016)
Read More...
---
I Love My Lunch Hero Video Contest
(March 9th, 2016)
Read More...
---
STATS February 24, 2016
(February 24th, 2016)
Read More...
---
CSNA 2016/2017 Election Results
(February 22nd, 2016)
Read More...
---
Healthy School Food Standards Make 5 Successes Possible
(January 8th, 2016)
The Healthy, Hunger-Free Kids Act of 2010 is grounded in a common-sense idea: All meals, snacks, and drinks sold on pre-K-12 campuses should provide students (and staff and visitors) with proper nutrition and the energy they need to learn and thrive throughout the day. To mark the act's fifth anniversary (Dec. 13), Pew chronicled five ways that the nation has advanced toward healthier students and schools since the law was signed.
Read More...
---
Eat Smart 2 Be Smart
(December 21st, 2015)
Read More...
---
STATS December 15, 2015
(December 15th, 2015)
Read More...
---
2015 CSNA Conference Handouts, now online!
(November 10th, 2015)
Read More...
---
In response to a recent BPA study
(October 1st, 2015)
Read More...
---
Mobile dairy shows kids where milk comes from
(September 4th, 2015)
Read More...
---
CSNA Film - Behind the Serving Line
(July 23rd, 2015)
Read More...
---
Pittsburg Unified one of three U.S. school systems to get mobile cooking cart
(January 19th, 2015)
Pittsburg Unified is one of three school systems nationwide selected to participate in a culinary education program dubbed Charlie Cart, a modern-day version of chuck wagon cooking from the pioneer days.
Read More...
---
2014 CSNA Conference Handouts, now online!
(November 18th, 2014)
Read More...
---
Need some ideas on how to start or improve your summer meals program?
(March 14th, 2014)
Read More...
---
CSNA Releases Flyers to promote School Meal Programs
(February 21st, 2014)
Read More...
---
USDA Fiscal Year 2015 Farm to School Grants
(February 21st, 2014)
Read More...
---
Smarter Lunchrooms in California (2-part training series)
(February 19th, 2014)
Read More...
---
CDE State Updates at LAC
(February 6th, 2014)
Read More...
---
NEW Ongoing USDA Webinar Series
(January 9th, 2014)
Read More...
---
2014-2015 Governor's Budget Perspectives
(January 8th, 2014)
Read More...
---
CSNA Conference Handouts, now online!
(December 16th, 2013)
Read More...
---
UPDATED: UDSA Releases Updated Information on Government Shut Down
(October 1st, 2013)
Dear State Leaders,
Updated information from USDA about the impact of the temporary government shutdown on school nutrition programs across the country.
SNA will continue to update our members as information becomes available. Please note that many USDA staff will not be at work due to the government shutdown.
Read More...
---
Government Shutdown's Impact on SN Programs
(October 1st, 2013)
Read More...
---
Changes in Weight Over the School Year and Summer Vacation: Results of a 5-Year Longitudinal Study
(September 25th, 2013)
Evidence suggests that children gain more weight during the summer months compared with the school year.
To examine the impact of the school and summer environment on children's weight further, we conducted a 5-year longitudinal study examining changes in standardized BMI (zBMI) of students entering kindergarten.
Read More...
---
AJR 31 PRESS COVERAGE
(August 28th, 2013)
It was a great press conference yesterday. There was a lot of press, thanks to the hard work by Tracie and Tony of Assemblywoman Skinner's staff, and the materials were well-received. Assemblywoman Skinner and Jennifer both did an excellent job!!
Read More...
---
ASM. SKINNER AND U.S. SWIMMER HELP HUNGRY KIDS - PRESS EVENT
(August 24th, 2013)
Read More...
---
CSNA Photo & Video Contest is back for yet another year. Submit by Oct 10, 2013
(August 22nd, 2013)
Read More...
---
Feeding kids when there's no school lunch
(August 16th, 2013)
During the school year, tens of millions of students get free or reduced-price meals at school. During the summer, when school is out, the kids still qualify but getting the food to those kids is a big challenge for communities across the country. NBC's Rehema Ellis reports from Santa Rosa, California.
Read More...
---
This issue of our Health Connections newsletter outlines how schools can connect with family and community as partners in health promotion.
(August 15th, 2013)
Read More...
---
Food Safety Train-the-Trainer Course
(July 12th, 2013)
Read More...
---
Kaiser Launches their Thriving School Initiative
(March 28th, 2013)
The Institute of Medicine recently pointed out, schools are the "heart of health," providing an environment to generate positive change. This expanded effort will build upon the many relationships Kaiser Permanente has established with schools and deepen our work in school communities.
Over the coming weeks, Kaiser will be announcing new, exciting national and local partnerships designed to advance school health across all of the Kaiser Permanente regions. Visit Kaiser Thriving Schools or follow @thrivingschools on Twitter to stay updated on new developments. We also welcome your feedback as we continue to improve these resources.
As part of Thriving Schools, we also will be launching Fire Up Your Feet in partnership with Safe Routes to School National Partnership and the National PTA. Fire Up Your Feet is a walking program that encourages parents, families, students and schools to work together and create active lifestyles that inspire students, staff and teachers to be healthy and physically active. The program provides a full range of free, age-appropriate resources and educational materials to encourage physical activity to, from and at school, with simple ways to track activity, earn awards, raise funds in a healthy way, and stay motivated in a fun and friendly environment.
Thank you for your support as we work together to create a culture of health at our schools.
Read More...
---
School Grants for Healthy Kids - Applications Due by April 19
(March 26th, 2013)
Action for Healthy Kids, with funding from the Kellogg Foundation, CSX Transportation, and the Walmart Foundation, is pleased to release its School Grants for Healthy Kids opportunities for the 2013-2014 school year. Around 400 schools will be awarded funds that will range from $1,000 to $5,000 with significant in-kind contributions from Action for Healthy Kids in the form of people, programs, and school breakfast and physical activity expertise. We'll also provide schools with management expertise and support to develop strong alternative and universal breakfast or physical activity programs.
Read More...
---
Webinar Highlights Successful Partnerships to Keep Kids Healthy When School's Out
(February 10th, 2013)
Read More...
---
Healthy School Lunches Served Up In California Through Farm-To-School Program
(January 22nd, 2013)
Read More...
---
Calif. schools make cafeterias more inviting to students
(January 3rd, 2013)
In her six years as food services director of the Torrance Unified School District in California, Lynette Rock has worked to make school cafeterias more inviting, in part by using student input to help guide renovations. Rock, vice president and president-elect of the California School Nutrition Association, said the goal is to help draw customers -- the students -- to cafeterias, and so far her efforts appear to be working. Daily Breeze (Torrance, Calif.)
Read More...
---
Rural district serves as model for offering healthy meals
(November 30th, 2012)
By emphasizing partnerships with community nonprofits and businesses, taking advantage of statewide grants and making good nutrition a financial priority, rural Fort Bragg Unified has continued to provide healthy food and nutrition education to its primarily low-income students, despite budget cuts.
Read More...
---
Californians Overwhelmingly Support Recent School Meals Overhaul; Students Say Lunches Are Getting Better
(November 15th, 2012)
Students who say school lunches are getting better outnumber those who think meals are getting worse by more than a 3-to-1 ratio, according to a poll released today by The California Endowment. The survey is the first to ask California students what they think about the national school meal nutrition standards that took effect this academic year.
Read More...
---
"Lunch ladies" are on the front lines of teaching children good nutrition
(November 1st, 2012)
Read More...
---
Most students give more healthful state school menus thumbs up
(October 19th, 2012)
Public school students, by a 3-to-1 margin, say meals have become better tasting under California's new nutritional standards.
Read More...
---
New SNA Video Scheduled to Appear on National Television!
(September 21st, 2012)
SNA has produced a new video to spread the word about healthy school meals. The 30 second video, featuring school foodservice professionals and the delicious, nutritious food they serve, is scheduled to air on national television during an upcoming episode of the Food Network's hit show "Chopped." SNA will also distribute the video to over 1,000 TV stations across the country and promote the spot online.
Mark your calendars and tune into Food Network on Tuesday, September 25, 2012, at 10 p.m. (Eastern)/9 p.m. (Central). SNA's video is scheduled to be shown in a commercial break during the all-new "Chopped - Class Acts, Too" episode featuring school chefs competing to survive the Chopping Block.
Read More...
---
Federal Register Notice USDA is Seeking Comments on Childhood Hunger and Food Insecurity
(September 11th, 2012)
USDA FNS is seeking comments regarding Research on the Causes, Characteristics, and Consequences of Childhood Hunger and Food Insecurity. Section 141 of the Healthy, Hunger-Free Kids Act of 2010 provides $10 million to the U.S. Department of Agriculture for research on the causes, characteristics and consequences of childhood hunger and food insecurity. This notice announces a request for public comments to assist the Food and Nutrition Service in determining how best to focus these funds on areas and methods with the greatest research potential to maximize the return on this investment.
To read the federal register notice in full,
click here
. SNA would like to submit comments based on members' experiences with hunger in school children. Please review the notice and share your comments with Cathy Schuchart, Staff Vice President of Child Nutrition and Policy at cschuchart@schoolnutrition.org by October 1, 2012.
Read More...
---
Current USDA Information on Central Valley Meat Investigation
(August 27th, 2012)
Read More...
---
Ballico online service makes link from farming to schools
(August 24th, 2012)
Turlock schoolchildren this morning can bite into apples picked a day or two ago on a farm just seven miles away.
They are enjoying the fruits of Ag Link, a new online company that matches farmers with school districts looking to buy food for their cafeterias.
Ballico-area residents Rob and Jana Nairn launched the service last week and already have signed up 15 districts and 13 farmers around Central California.
Read more here: http://www.modbee.com/2012/08/23/2341920/ballico-online-service-makes-link.html#storylink=cpy
Read More...
---
New USDA School Lunch Rules Limit Even Healthy Choices
(August 10th, 2012)
All news from London this week seems to have an Olympics connection, but London makes me think of food. Specifically, I think of two chains of soup-salad-and-sandwich takeaway shops which set a high bar for providing quick, healthy and reasonably priced meals. Frequent meals from these shops on a recent London visit got me thinking - could this be a new model for school lunch?
Read More...
---
Summer Meals on Jamie Oliver's Food Revolution
(June 29th, 2012)
Have you ever stopped to wonder: What happens to all the kids who rely on free/reduced-price lunches when school lets out for the summer?
When it comes to child nutrition, a Food Revolution can't stop for summer vacation.
Over 31 million kids in the U.S. now rely on a free/reduced-price lunch through the National School Lunch Program (NSLP) during the school year. The USDA offers the Summer Food Service Program and a summer extension of the NSLP to ensure that kids in low-income neighborhoods have access to healthy food when school's out, yet only 1 in 7 of eligible kids participated in one of these programs.*
Read More...
---
SNA Seeks Comments on Meal Pattern Implementation Guide
(May 31st, 2012)
SNA is taking an active role in addressing meal pattern questions and has appointed an ad hoc working group to develop a practical "How-To Guide" for SNA members. The goal of this guide is to assist in the challenges of implementing the new meal pattern requirements scheduled to go into effect this fall.
The ad hoc group is composed of representatives from USDA, state agencies, food service operators, and industry. This training resource will be unveiled at ANC in Denver, CO in July of 2012 as part of four "hot topic" education sessions.
SNA members are strongly encouraged to share their comments and concerns with the ad hoc group regarding the challenges they are facing in understanding and implementing the final meal pattern requirements.
Click here for the web story and to leave comments regarding areas of greatest concern and challenge as it relates to the final meal pattern. Further, please feel free to directly contact SNA staff liaisons on this project: Cathy Schuchart, SNA VP, Child Nutrition and Policy and Danny Seymour, SNA Dean of Education at the following email addresses: cschuchart@schoolnutrition.org and dseymour@schoolnutrition.org.
Read More...
---
Cafeteria Funds/Accounts - Reminders and Resources Letter from Torlakson
(May 24th, 2012)
Read More...
---
Fighting Fear of Veggies
(April 24th, 2012)
THE "STUDIO AUDIENCE" GASPS. Some proceed to encourage the contestants, others jeer good naturedly. At the end, there is applause and cheering.
Is this another TV game show? Not exactly.
In fact, it is an event that takes place in an elementary school auditorium, with the contestants being students at the school. The challenge they must face: eat something "gross," a la the popular TV show "The Fear Factor."'
Read More...
---
A Rational Look at Lean Finely Textured Beef (a.k.a. Pink Slime)
(March 20th, 2012)
Read More...
---
USDA Affirms Safety of Lean Finely Textured Beef Product for Consumers
(March 19th, 2012)
Read More...
---
Lean Finely Textured Beef
(March 15th, 2012)
Several news stories are circulating about Lean Finely Textured Beef (LFTB or "Pink Slime") in ground beef products sold in stores and served in school cafeterias. School food service directors may receive questions from parents about whether LFTB is in the ground beef served in their schools. Manufacturers are not required to list LFTB as an ingredient, so SN Professionals must contact their manufacturer to respond to questions about specific food products served. USDA has indicated in the response below that LFTB is present in some of the ground beef purchased for USDA Foods.
Read More...
---
The Safety of Ground Beef: Views From the Industry
(March 14th, 2012)
Read More...
---
"Questions and Answers about Ammonia Hydroxide Use in Food Production" prepared by the International Food Information Council
(March 14th, 2012)
Q: What is ammonium hydroxide?
A: Ammonium hydroxide is ammonia combined with water. Ammonia (NH3) is a compound consisting of nitrogen and hydrogen. Both ammonia and ammonium hydroxide are very common compounds, found naturally in the environment (in air, water, and soil) and in all plants and animals, including humans. Ammonia is a source of nitrogen, an essential element for plants and animals. Ammonia is also produced by the human body - by our organs and tissues and by beneficial bacteria living in our intestines.
Ammonia plays an important role in protein synthesis in the human body. In brief summary, all living things need proteins, which are comprised of some 20 different amino acids. While plants and microorganisms can synthesize most amino acids from the nitrogen in the atmosphere, animals cannot. For humans, some amino acids cannot be synthesized at all and must be consumed as intact amino acids. Other amino acids, however, can be synthesized by microorganisms in the gastrointestinal tract with the help of ammonia ions. Thus, ammonia is a key player in the nitrogen cycle and in protein synthesis. Ammonia also helps maintain the body's pH balance.
Read More...
---
What's Wrong With Pink Slime?
(March 14th, 2012)
March 12th, 2012
Food Safety News
It's high in protein.
It's low in fat.
It's been treated to kill Salmonella and E. coli.
It's lab-tested before it is shipped.
So what's all the fuss about?
Gerald Zirnstein, a former microbiologist with USDA's Food Safety and Inspection Service, calls the product "pink slime" and doesn't "consider the stuff to be ground beef," according to a report carried last Wednesday evening on ABC National News.
The meat industry, including producers such as Beef Products Inc. and HRR Enterprises, Inc. call it Lean Finely Textured Beef, or LFTB - a far less catchy, but more accurate name.
Where does Lean Finely Textured Beef come from?
Producers of LFTB start with beef trim. This is the "waste" meat and fat that results from trimming higher quality beef cuts (such as steaks) to customer specifications, and is usually used to make ground beef.
The LFTB process begins by separating most of the fat from the beef. This is done by warming the trim and "spinning out" the fat in centrifuges. The result is a very lean beef: approximately 94-97% lean, according to Beef Products Inc. This lean beef can be mixed with higher-fat beef in order to produce low-fat ground beef and processed meat products.
But beef trim is notorious for carrying pathogenic bacteria - especially, E. coli O157:H7 and its close cousins, the non-O157 STEC bacteria. So Beef Products Inc. developed an ammonia gas treatment step to kill the microbes.
Read More...
---
Should food trucks operate near schools?
(March 1st, 2012)
A San Francisco, Calif., supervisor has proposed allowing food trucks to park closer to schools, following the introduction of legislation by state lawmakers that would restrict the trucks' operation. The state legislation would ban the food trucks from operating within 1,500 feet of schools on school days, between 6 a.m. and 6 p.m. Supervisor Scott Wiener is proposing to amend the city's law to allow food trucks to park one block from schools, rather than the current requirement of three blocks.
Read More...
---
California county adopts healthier food regulation
(March 1st, 2012)
The Santa Clara County board of supervisors in California voted to implement new nutrition standards for food and beverages sold or provided at county facilities, with Supervisor Ken Yeager saying there is a "duty to help educate our public" and promote a healthy lifestyle. The new regulations will reduce sugar, fat and salt in foods sold by vending machines, cafeterias and cafes or provided on county-leased properties, to custodial populations or at events and meetings.
Read More...
---
Law would keep food trucks away from schools
(February 16th, 2012)
SACRAMENTO, Calif. (KFSN) -- In an effort to fight obesity, California public schools have spent the past few years banning junk food on campus and bringing in healthier choices for kids as mandated by national standards. But school administrators say a new food trend is undermining their efforts: mobile food trucks.
Some districts are appalled the food trucks pull right up next to a school and sell food students typically can't get on campus.
"We serve fruits and vegetables every single day; we're mandated to," Rene Yamashiro, spokesperson for the California School Nutrition Association, said. "We have limits on how much fat our meals can have, how much sodium, how much sugar. When there's a food truck right outside the school, they do not have to follow any of these national standards."
Read More...
---
SNF Scholarships for SNA members now open deadline 4/9/12
(February 6th, 2012)
The School Nutrition Foundation is now accepting scholarship applications! Are you thinking about going back to school or are currently taking classes and need some assistance?
Scholarships are for SNA members who are enrolled or will be enrolled in a degree program at a vocational/technical, undergraduate, graduate or post graduate level in the United States. The program of study should fall into one or more of the SNA Keys to Excellence subject areas.
The scholarships are the SNF Professional Growth, Schwan's Food Service, Winston/SNF Build Your Future and the Nancy Curry Scholarship. Only one application is needed to apply for all four scholarships.
Visit
www.schoolnutrition.org/scholarships
to learn more and access the online application.
For more information, contact SNF at scholarships@schoolnutrition.org or at 800-877-8822.
The application deadline is April 9, 2012.
Read More...
---
Stop the summer nutrition gap!
(February 6th, 2012)
Did you know that 80% of California kids receiving free/reduced-price lunch during the school year are not participating in a subsidized summer meal program? That means an estimated 2 million low-income kids may be missing out on the stability of a free, daily nutritious lunch during the summer months. California School Nutrition Association is a member of the California Summer Meal Coalition, a statewide network dedicated to fighting childhood hunger and obesity by increasing access to the USDA's summer food programs. Please join the Coalition for its free webinar series, beginning February 23, 2012, to learn how you can play a part in stopping the summer nutrition gap and keep California's kids healthy and ready to learn, all year long. For more information, please visit http://ccrwf.org/summer-meal-coalition/webinars/..
Read More...
---
El Monte City School District in more than decade-long process to promote healthy lifestyles
(February 5th, 2012)
EL MONTE - It's early in the morning, but workers in the industrial-size kitchen are already hard at work. They're preparing components of the day's meals - strawberries, freshly cut kiwi, wheat bread made from scratch and taco salads that swap ground beef for its more healthful alternative, ground turkey.
The women focus on their tasks, their hair pulled neatly under hairnets, their aprons decorated with a cartoon monkey swinging from the saying "Wild About School Lunch."
The menu items available to El Monte City School District students on a recent Wednesday were a far cry from the staples that for years dominated school lunches - offerings like sloppy joes and tater-tots.
Read More...
---
USDA outlines healthier school meal requirements, San Gabriel Valley districts say they're well on their way
(February 1st, 2012)
With childhood obesity rates skyrocketing and public health experts advocating for reforms, the federal government last week made major changes to its nutrition standards for the first time in 15 years.
The changes require schools to trade in high-calorie, nutrient-lacking foods for healthier meal options like whole grain breads and more fruits and vegetables.
In California, more than 500 schools are already heading down the healthy track and have or are in the process of implementing many of the guidelines outlined the U.S. Department of Food and Agriculture, according to the California Department of Education.
The guidelines affect the National School Lunch Program, in which school districts get federal subsidies for providing meals to needy children.
Nationwide, nearly 32 million children participate in the program each day.
"This happens with so many health issues in this country is that some states are ahead of the game and California is one of them. I think it's good that you guys do it and prove it can be done and eventually the federal government comes in and makes it a national law," Marlene Schwartz, deputy director of Rudd Center for Policy and Obesity at Yale, said of California.
San Gabriel Valley schools say they are following the statewide trend.
Read More...
---
Schools encourage healthier eating with 'nudges'
(December 28th, 2011)
Food Services Director Sharon Briel laughed as Stockdale High School students sprinkled their salads with white slivers that looked a lot like mozzarella.
"They're raw yams," she said as she watched the unsuspecting students. "It was serendipitous that the yams we were using were the white version."
Briel might have stumbled onto the yam/cheese swap, but she's increasingly attuned to the inconspicuous cues that influence food choice. Everything from food appearance and placement to staff prodding can influence how students pile their trays.
Read More...
---
Schools up ante on serving healthy food
(November 15th, 2011)
A Healthy Students Initiative grant helped Cypress Elementary School build a new kitchen after the previous one was destroyed in the fire. Now the school can make its own food from scratch using food from the school garden. Contributed photos/Cindy Bishop Master gardener and retired Redding School District groundskeeper Rob Abernathy teaches students . . .
Read More...
---
HealthierUS School Challenge winners honored at the White House.
(November 7th, 2011)
On October 17, 2011, hundreds of school nutrition professionals, including many SNA members, joined First Lady Michelle Obama at a special White House reception honoring HealthierUS School Challenge winners. More than 1,600 schools nationwide have become HealthierUS Schools by meeting rigorous standards for healthy school meals, nutrition education and physical activity.
Find out how fourteen schools from El Monte City School District in California earned the Silver award
Read More...
---
Edible Schoolyard: Delicious revolution takes over Bakersfield
(November 4th, 2011)
In a city dominated by fast food restaurants, a delicious revolution is taking over local education. Kids at Buena Vista Elementary School in southwest Bakersfield are growing and cooking their own food. The Edible Schoolyard gets students out of the classroom and gives them the opportunity to develop a better relationship with food at a young age. It is a back to basics approach at a time when
Read More...
---
Students say goodbye to MyPyramid, hello to MyPlate
(November 2nd, 2011)
On a recent Wednesday morning, chef Jennifer Brown stared down two posters on a whiteboard and began the work of introducing MyPlate, the new USDA nutritional icon, to Mrs. Johnson's first-grade class. "Let's play a game of what's different and what's the same," said Brown, or "Ms. Chef Jenny" as she's known to the crowd at Bradoaks Elementary School in Monrovia. "The stripes are ...
Read More...
---
Healthier US School Challenge Update: An official congratulations to LAUSD!
(October 27th, 2011)
An official congratulations to LAUSD! FNS has officially announced LAUSD's 490 HealthierUS School Challenge Awards. LAUSD has received the most HUSSC awards given to any single district in the nation, and this also makes California the State with the most HUSSC awards nationally.
Read More...
---
Campaign for healthier schools launched statewide
(October 24th, 2011)
Read More...
---
First Ever 'Health Happens Heroes' Award Winners 'Walk the Talk' When it Comes to Nutrition in Schools
(October 19th, 2011)
Six CSNA Members have been announced as the first awardees by the California Endowment. Congratulations Dennis Barrett, Jennifer LeBarre, Denise Ohm, Gary Petill, Robert Schram and Rodney Taylor.
Read More...
---
Alliance for a Healthier Generation - We Have an Entire Movement Here
(October 18th, 2011)
EL MONTE CITY SCHOOL DISTRICT | EL MONTE, CALIFORNIA
The El Monte City School District joined the Alliance for a Healthier Generation's Healthy Schools Program five years ago and in June 2011 Rio Hondo Elementary School received the National Gold Recognition Award from President Bill Clinton and the Alliance. In a recent interview, Dr. Robert S. Lewis, Director of Nutrition Services for the district, reflects on how things have changed in his community
Read More...
---
White House honors Salida schools
(October 14th, 2011)
Child Nutrition Director Billy Reid, left, gives a cooking lesson to Lydia Prescott. Reid has a Grand Diplome from French Culinary Institute in New York, has completed certified coursework in food microbiology from Cornell University, and has won five national cooking awards. - The Modesto Bee - Salida schools head chef Billy Reid will take a bow on the White House lawn Monday afternoon ...
Read More...
---
School earns national honor for healthy offerings
(October 11th, 2011)
Read More...
---
National School Lunch Week October 10-14, 2011
(October 10th, 2011)
Read More...
---
School Lunch Let's Grow Healthy Resources
(October 7th, 2011)
Read More...
---
Schools adopt healthful menus
(November 30th, -0001)
Children in Los Angeles-area schools are eating more healthfully than ever.
In the Los Angeles Unified School District, for example, it's been 10 years since students have had access to sugary sodas on campus, said David Binkle, interim foodservice director.
"Certainly, the children are eating more fresh fruits and vegetables than they've ever eaten in Los Angeles," he said.
The district has changed its procurement model, Binkle said, and now focuses on local sourcing.
"We have a categorical partner in Gold Star Foods, who is providing our produce directly to the schools for us," he said.
Sean Leer, vice president of sales for Ontario, Calif.-based Gold Star Foods, the district's broadline distributor, said LAUSD's healthy-eating program is impressive.
Read More...
---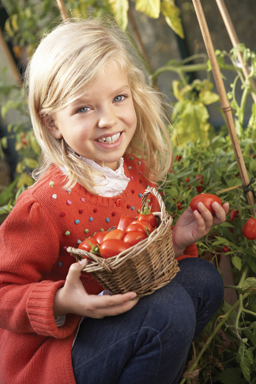 Upcoming CSNA Events
May 2-4, 2021
Child Nutrition & Industry Summit
Virtual, CA
---
November 11-13, 2021
69th Annual Conference
Sacramento, CA
---