Industry Seminar
Industry Seminar 2014
Register On-line NOW!
Laguna Cliffs Marriott Resort & Spa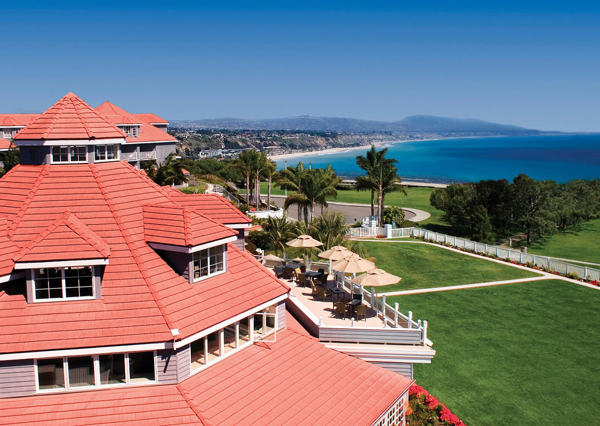 May 4-6, 2014
Dana Point, CA
You will want to join us for CSNA Industry Seminar at the
Laguna Cliffs Marriott Resort & Spa
, 25135 Park Lantern, Dana Point, California 92629. This event is scheduled for May 4th - 6th. The Laguna Cliffs Marriott Resort & Spa offers special amenities for our group, so plan on arriving early or staying late to take advantage of everything the property has to offer. Our Group Rate will be honored 3 days before and after the Industry Seminar, subject to availability.
The Industry Seminar Committee is hard at work planning the details of the event. See the schedule below for complete details
We are very excited about the 2014 CSNA Industry Seminar. This year the focus is on the Key Success Factors for School Meal Programs. There are (3) integral components
SCHOOL DISTRICTS - INDUSTRY - CDE/USDA
. Common in many businesses is the analogy of the "Three Legged Stool". You remove any one of the legs and the stool fails to stand. Similarly, if
SCHOOL DISTRICTS - INDUSTRY - CDE/USDA
are not working together our programs will suffer and are in danger.
Consistent with this theme, we have outlined a number of critically & timely discussion topics lead by dynamic speakers and complimented with panel discussions from all three legs of the stool.
Some highlights:
Sec. Karen Ross—CA Department of Food and Agriculture
KAREN ROSS was appointed Secretary of the California Department of Food and Agriculture on January 12, 2011 by Governor Edmund G. Brown Jr. Secretary Ross has deep leadership experience in agricultural issues nationally, internationally, and here in California. Prior to joining CDFA, Secretary Ross was chief of staff for U.S. Agriculture Secretary Tom Vilsack, a position she accepted in 2009.
Peggy Cantfill- USDA FNS
"How USDA Foods Champion the American Agriculture Sector and Where's the Fruit?"
PEW Research
– "Serving Healthy School Meals: Kitchen Equipment" Presentation will outline their groundbreaking research related to School Kitchen infrastructure and the impact/ limitations in light of the new School Meal Regulations. This is a critical discussion with a panel discussion to follow including Members of CDE, Equipment, and Food vendors. Our aging infrastructure could be the biggest obstacle to success.
Today's Commodity Systems
- A discussion about the use, accountability and future of entitlement dollars towards commodities and produce. Discussion will include members of the State Commodity Team, Processors, Distributors, and DOD Providers.
The Administrative Review
- What is it and how should can School Districts and Industry work together towards compliance and seamless audits.
Smart Snacks & Sodium
– How these changes impact the system for all facets of School Meals.
**There are several key invitations outstanding. We hope to add to an already packed agenda.
In addition, what would Industry Seminar be without the opportunity for networking and camaraderie? The committee has organized a great program with the installation of officers slated for Sunday evening. In order for all registrants to enjoy the full extent of the seminar and to promote education and networking; the CSNA Industry Seminar committee is requesting that all members refrain from private entertaining on Sunday evening so that everyone can enjoy one another's presence. We thank you for your participation and know this will be a great Industry Seminar.
Take care of the lodging details now!
Hotel Reservation Cut-Off date is Monday, April 7th!
Lodging at Laguna Cliffs Marriott Resort & Spa is $179 per night, single/double resort guestroom plus tax. Subject to availability, the rate will be honored 3 days pre/post conference.
We negotiated with the hotel to waive the resort fee for our group, and we have negotiated a discounted valet parking rate of $20 per day (for those coming in for the day or overnight.)
Click on this link for additional information on
Laguna Cliffs Marriott Resort & Spa
Reservations can be made by calling the Hotel Directly at: 949-661-5000
See you all in Dana Point


Schedule:
Sunday, May 4, 2014

Monday, May 5, 2014

8:00 AM
Continental Breakfast
9:00 AM
Technology and today's School Nutrition Programs
10:15 AM
Break
10:45 AM
Buying California Current State of CA Ag. How working together School Meals and Industry can support CA Agriculture programs Sec Ross CA Dept. of Food and Agriculture Rodney Taylor

12:00 PM
Lunch
1:30 PM
Legislative Update
2:00 PM
Commodity Systems
3:00 PM
Break
3:15 PM
Commodity Systems Panel

4:00 PM
Adjourn
5:00 PM - 7:00 PM
Industry sponsored Cinco de Mayo Reception (included for School District Employees, Additional Fee for Industry and Guests. Click link below)
Interested in sponsoring the Industry Party?

Tuesday, May 6, 2014
Seminar Registration
Before Feb. 1

*

By April 5

*

After April 5
Director/Supervisor
$345
$395
$445
Non-CSNA Member Dir./Sup.
$395
$445
$495
Industry Representative
$395
$445
$495
Non-CSNA Member Ind. Rep.
$445
$495
$545
Spouse/Guest of attendees
(includes all CSNA meal events. Does not include sessions)
$245
$295
$345
*Must be registered and paid in full to receive this price
WHAT TO WEAR
: Dress for conference is business casual.
We look forward to seeing you there.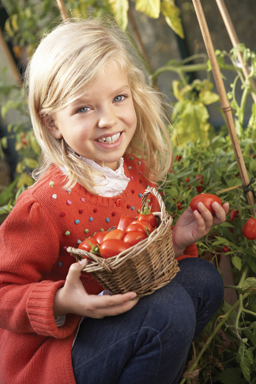 Upcoming CSNA Events
November 7-10, 2019
67th Annual Conference
Ontario, CA
---
January 26-28, 2020
Legislative Action Conference
---
May 3-5, 2020
Child Nutrition & Industry Summit
Marriott Marquis San Diego Marina, CA
---